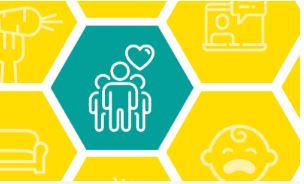 Coping at home.
WOW Whats On Where In Monaghan Newsletter June 26th (PDF)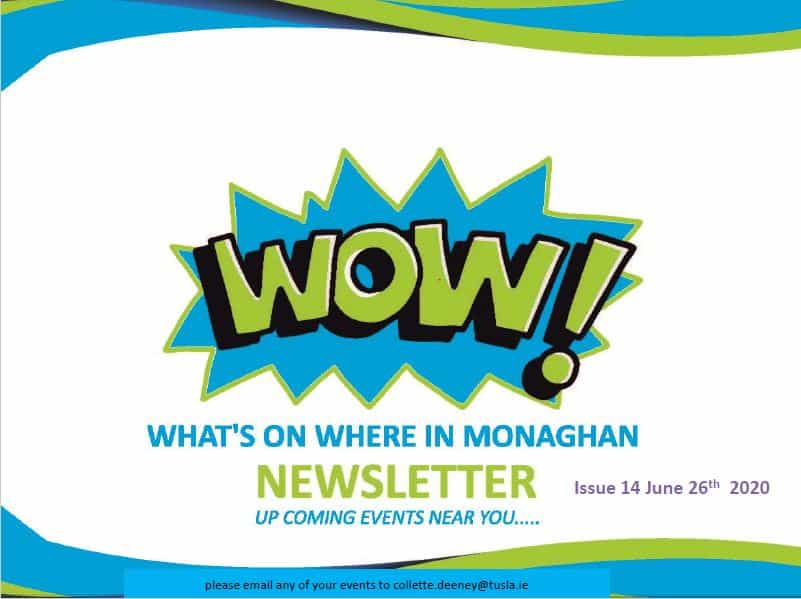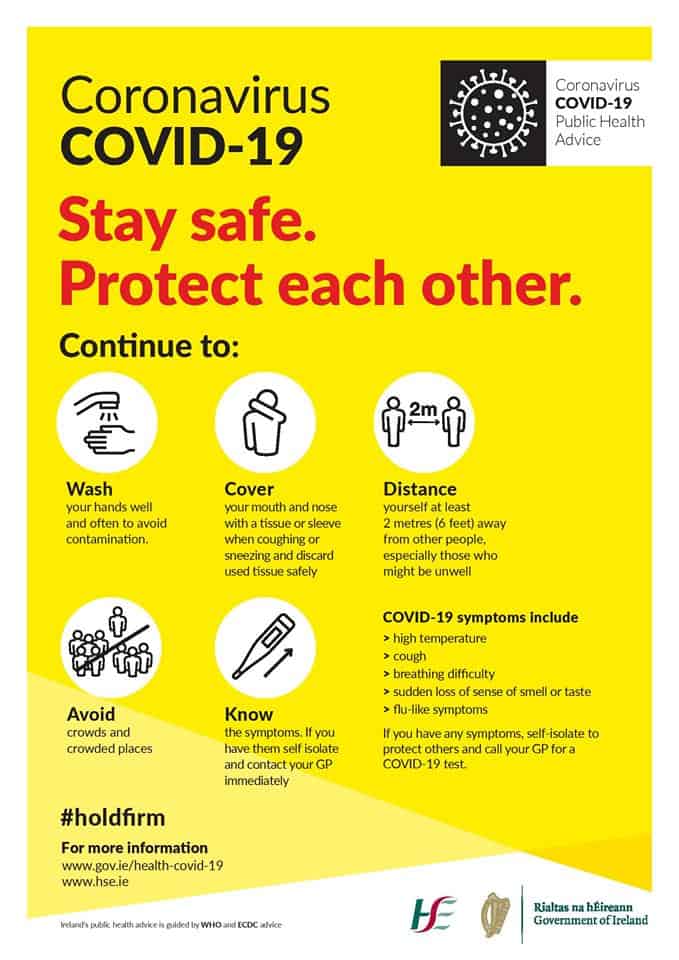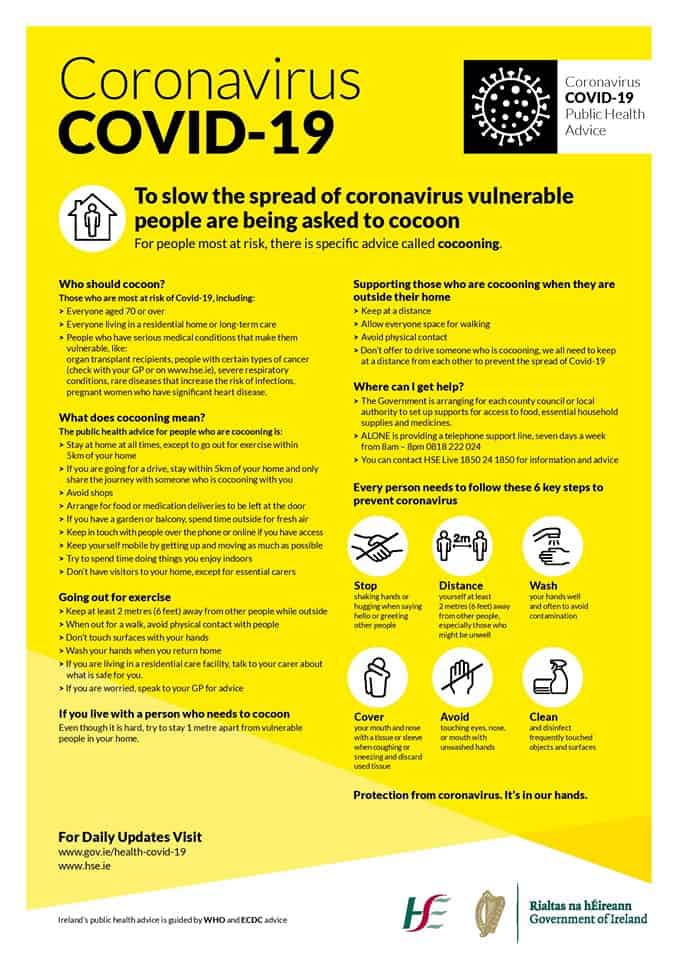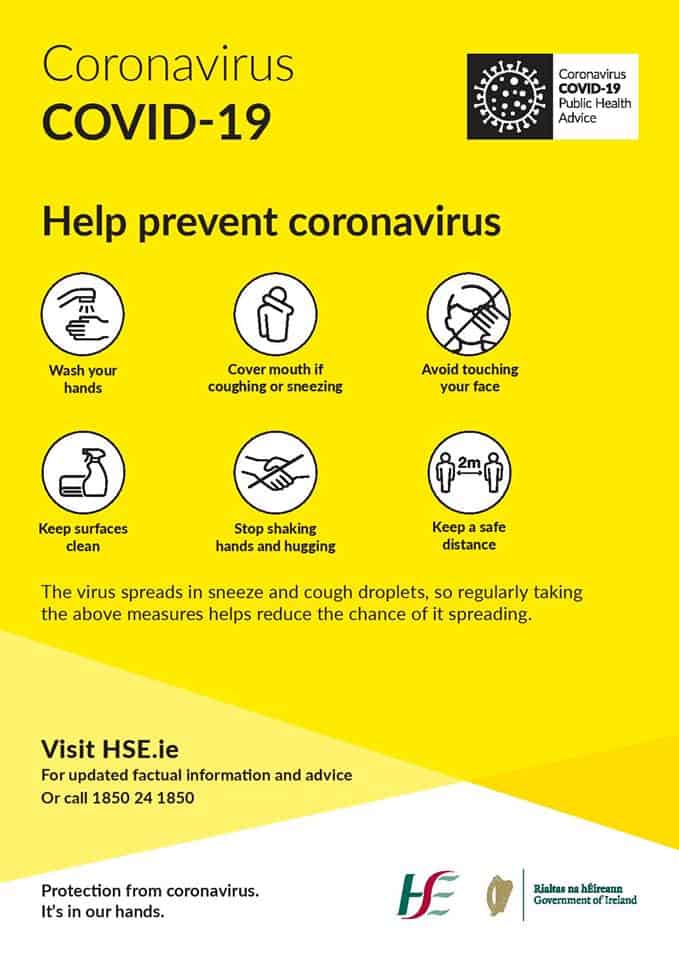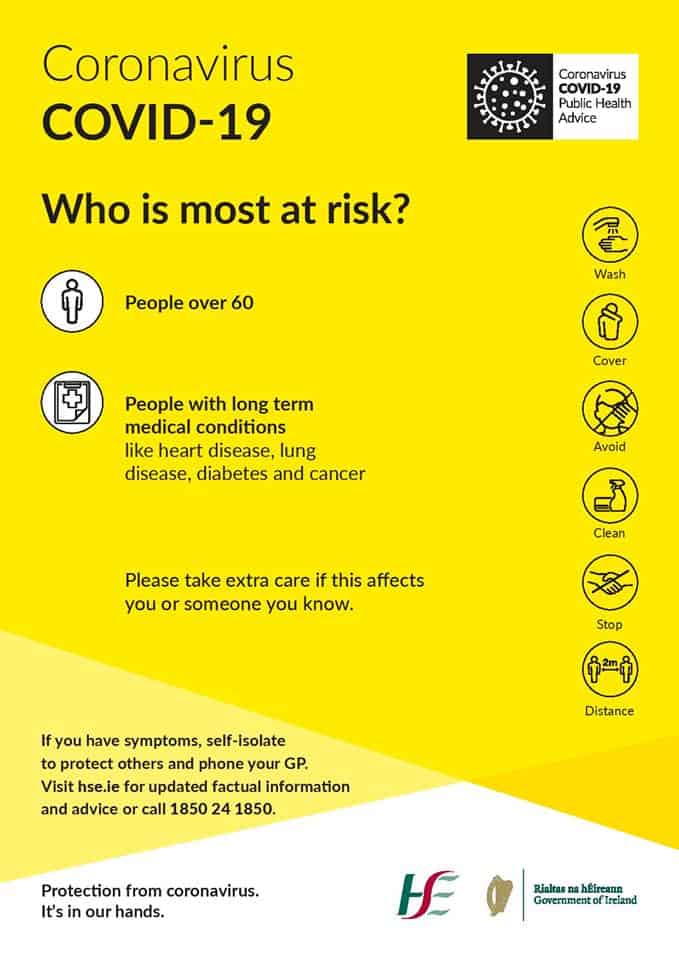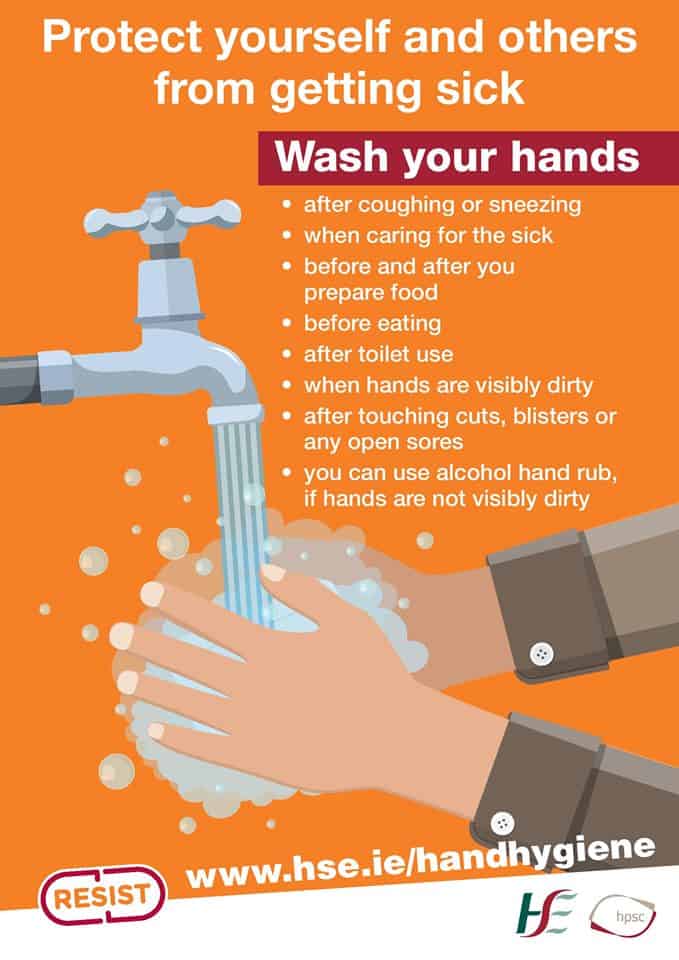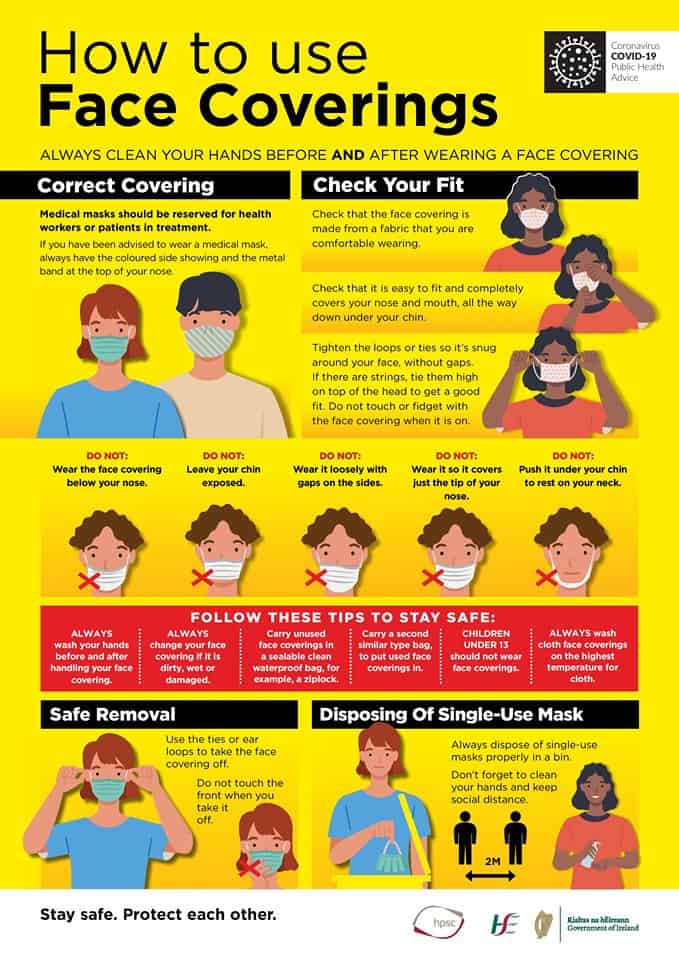 Wellbeing: 'In This Together'
The joint DOH, HSE campaign continues to give mental health and wellbeing advice across the country and local authorities through Healthy Ireland are also rolling it out on a regional basis.
New videos covering the following topics have been added here: https://www.youtube.com/channel/UCKnppf81g7anACu4znMeHsA/videos?view_as=subscriber
Tips when visiting your GP, Dr John O'Brien, GP
Staying safe in your home – Sgt Graham Kavanagh, An Garda Siochana
https://www.youtube.com/watch?v=5_GHlDitwLo
Managing Sleep Difficulties, Daniel Flynn, HSE
Other resources/campaigns:
A new National Bereavement Support Line
The Irish Hospice Foundation, in conjunction with the HSE, has set up a new National Bereavement Support Line to provide connection, comfort and support to those grieving in these exceptional times.
It is a freephone service and will be open from 10am to 1pm, Monday to Friday, starting from today, Tuesday 9 June.
The number to call is 1800 80 70 77. Please find more information on:
https://hospicefoundation.ie/bereavement-2-2/bereavement-support-line/
The service will provide a confidential space for people to speak about their experience with personnel specifically trained to provide bereavement support and information.
It is anticipated that the Line will be used by health care staff seeking support too.
It is staffed by Irish Hospice Foundation and HSE personnel and volunteers.
HSE Launches Study to Investigate COVID-19 Infection in People Living in Ireland (SCOPI)
The HSE is issuing letters to more than 5,000 people inviting them to participate in the study to measure exposure to COVID-19 infection in the population using an antibody blood test. The presence of antibodies indicates that a person was infected with the COVID-19 virus. Initial results are expected in late August and will enable HPSC to estimate prevalence of infection of COVID-19 in the population across different age groups. A representative sample of people in both Dublin and Sligo will be invited to participate as it will be representative of the wider population, with higher and lower known levels of infection respectively. Those who consent to take part in the study will be asked to complete a short questionnaire and will provide a blood sample taken by a phlebotomist in a local HSE centre.
Government Roadmap
The Government's roadmap for reopening society and business can be found here.
Please also check here for the most up to date partner resources for COVID-19.
Public Health Information: As always, for the most up to date information and advice on Coronavirus, please go to:
Department of Health DOH:                                  https://www.gov.ie/en/campaigns/c36c85-covid-19-coronavirus/
Health Service Executive HSE:                         https://www2.hse.ie/coronavirus/
Health Protection Surveillance Centre HPSC:         https://www.hpsc.ie/a-z/respiratory/coronavirus/novelcoronavirus/
A newly developed booklet for adults in counties Donegal, Sligo, Leitrim, Cavan and Monaghan to people living with diabetes, COPD, asthma, cardiac conditions and stroke.
Booklet Available here: https://www.hse.ie/eng/services/news/newsfeatures/covid19-updates/partner-resources/minding-your-long-term-health-condition-during-condition-during-coronavirus-covid19.pdf
Monaghan County Library Service is working hard behind the scenes to provide services to the public, via our online resources.
These include:
over 33,300 eBooks and 25,200 eAudiobooks
4,000 online magazines
2,500 online newspapers from over 100 countries
over 500 e-learning courses
over 100 online language courses
https://monaghan.ie/library/onlineservices/
Monaghan Library has created a new webpage with recommendations evaluated by Librarians to assist parents with Home schooling and 'Virtual Spring into Storytime' sessions
www.monaghan.ie/library/homeschool
https://monaghan.ie/library/2020/04/09/monaghan-libraries-spring-into-storytime-has-gone-virtual/
Monaghan County Library Service is delighted to announce that it is now in a position to safely deliver Library materials including books,  audiobooks, DVDs etc directly to those across Co. Monaghan who are Cocooning or in Self-isolation.  This is a free service which is open to anyone living in the County.  It is important to note that you don't have to be a Library member to avail of this service.
How it works: Those wishing to avail of the service are asked to contact the Monaghan County Council Covid-19 Community Call helpline at 1800 804 158, email covidsupport@monaghancoco.ie or Free Text 'Help' followed by your name and contact details to 50555.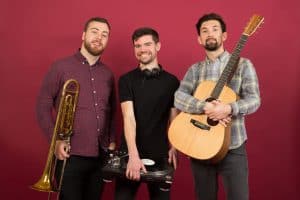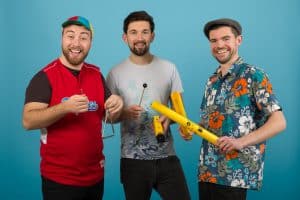 DabbledooMusic is an Irish music education company that provides an online music program for primary schools. The brainchild of Glaslough native Shane McKenna, the company launched a free online parents course in March to support parents who are homeschooling their children as a result of the school closures. There are currently over 5,500 families around the country availing of this free resource which is enabling children to stay engaged with music education at home.
DabbledooMusic are also playing a key role in the upcoming Cruinniú na nÓg celebrations. This year will see young people in the Cavan Monaghan area create videos showcasing their creativity. DabbledooMusic is helping coordinate this project by providing guidance to the young people and getting their videos ready for uploading online.
In addition to this, DabbledooMusic is also supporting teachers around the country by adapting their business to provide online teacher training. Running multiple webinars each week, they are helping teachers upskill and get ready for schools hopefully reopening in September.
Ceol Connected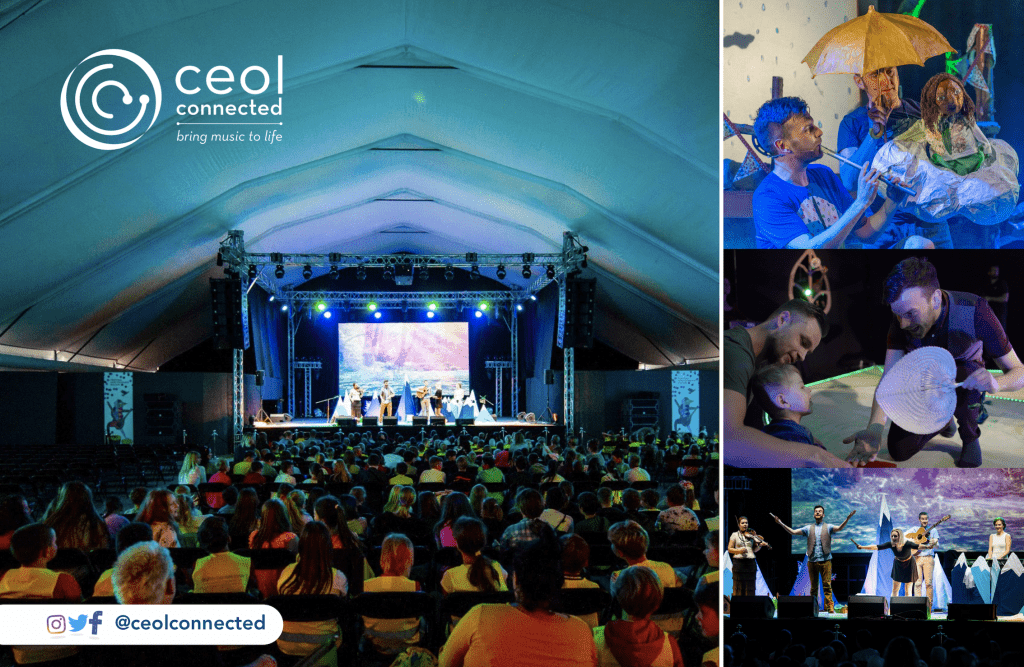 Ceol Connected, a company dedicated to providing rich arts experiences to children across Co. Monaghan, have been working on a number of exciting initiatives for children during. With support from Monaghan County Council and a range of other partners, they are delighted to tell you about what has been happening behind the scenes.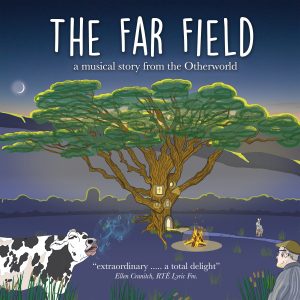 The Far Field album launch
Dr. Thomas Johnston, Ceol Connected's Artistic Director who hails from Knockatallon, recently launched The Far Field album and story booklet for children which is inspired by the music and cultural heritage of the Sliabh Beagh region of the county. With a roll-call of high calibre musicians, the album of music and singalong songs for children has been released to critical acclaim, being described as 'extraordinary … a total delight' (RTÉ Lyric LM) and 'a little bit of magic' (RTÉ Radio 1).  To read more about the show and download the album visit thefarfield.ie
Tradoodle TV
Tradoodle Festival is County Monaghan's traditional arts festival for young audiences, and in March, Ceol Connected launched Tradoodle TV to reach and engage with children across the country. Thousands of children have already joined in the fun!  Over the months of May/June, Ceol Connected's artists will present a series of music, puppetry, and storytelling sessions for children ages 3+ and their families based on The Far Field show.  The Far Field sessions on Tradoodle TV will draw on the show's themes of fairies, folklore, and farming!
The series kicks-off on Wednesday 20th May, so search for Tradoodle TV on YouTube or tune-in and subscribe at: https://www.youtube.com/c/tradoodletv
Under the Wishing Tree: A multisensory music experience for children with complex needs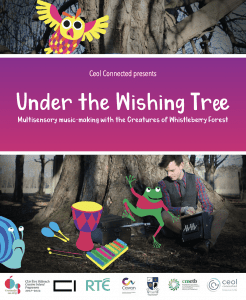 Under the Wishing Tree is a multisensory music initiative designed specifically for children with complex needs. Ceol Connected are producing a series of short online music sessions based on the world of Whistleberry Forest. To reach and engage meaningfully with children at home, children who attend the Holy Family School in Cootehill, Co. Cavan, will each receive a beautiful sensory gift pack, with sensory objects included that relate to the online sessions.  As they listen to Faoiláin the frog's funky polkas and fly with Ornaith the owl through the night, they can experience the touch of sensory lily pads, floating feathers, and will even make their very own wish!
For more information on Under the Wishing Tree visit www.ceolconnected.ie and follow Ceol Connected on social media @ceolconnected to keep up to date with all their projects.