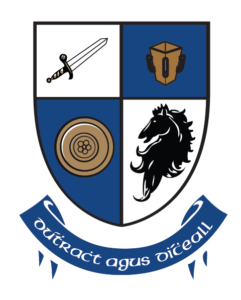 COMHAIRLE CONTAE MHUINEACHÁIN
MONAGHAN COUNTY COUNCIL
Applications are invited from suitably qualified candidates for the position of:
Retained (Part-time) Fire Fighters
in each of the following Fire Stations:-
Carrickmacross Fire Station
Castleblayney Fire Station
Annual Allowance
0 – 2 years    €8,033
3 – 5 years    €8,927
5 – 10 Years €10,010
10 years +     €11,001
In addition to the above rates per annum fire-fighters can be paid an hourly rate(s) for their attendance at drills, training and attendance at fire-calls.
DAY
 
NIGHT/WEEK-END
 
First Hour
Subsequent

Hour

First Hour
Subsequent

Hour

€42.38
€21.19
€84.76
€42.38
(All rates are subject to review on an ongoing basis)
Applicants must work and reside within a reasonable distance of the relevant Fire Station to allow him/her to respond within the turnout time of 5 minutes.
Applicants will be required to complete a pre-interview assessment to assess their suitability for the post of Retained (Part-time) Fire-fighter
A panel will be set up from which any vacancies may be filled during the year.
 A Candidate Information Booklet including the Terms of Engagement of Retained Fire-fighters and Application Forms are available to download here:
Retained Part Time Firefighter Candidate Information Booklet (MS Word)
Retained Fire Fighter Carrickmacross Application Form (MS Word)
Retained Fire Fighter Castleblayney Application Form (MS Word)
A Career As A Retained Firefighter (PDF)
or can be obtained from the:-
Municipal District of Carrickmacross-Castleblayney,
Civic Offices, Riverside Road, Carrickmacross
or can be obtained from the:-
 Human Resources Section
Monaghan County Council, County Offices, The Glen, Monaghan
Telephone Number: (047) 30586 or (047) 73702
Email: recruitment@monaghancoco.ie
Closing date for receipt of completed application forms: 
4.00pm. on Friday, 8th November 2019
Monaghan County Council is an Equal Opportunities Employer