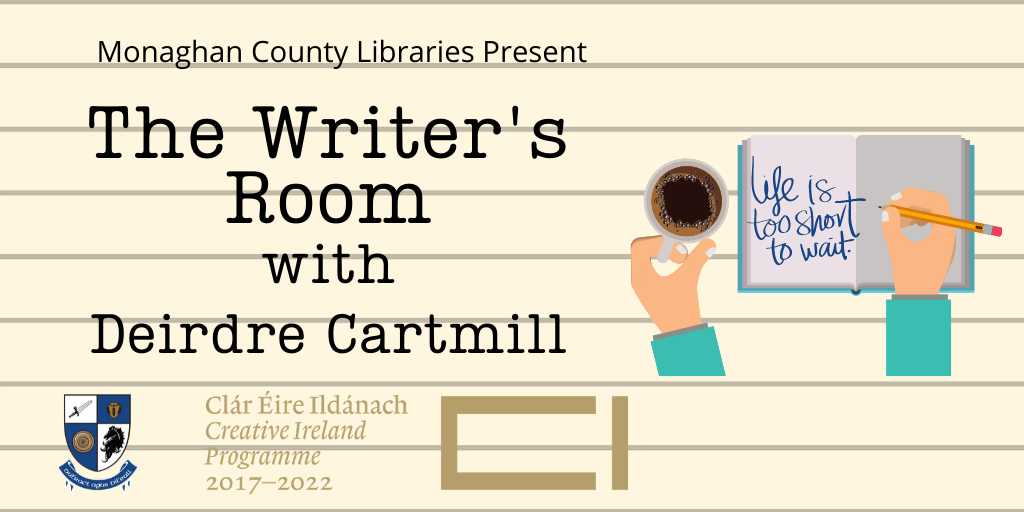 In this Series, Deirdre will take you behind the scenes of what it's like to be a writer and will inspire you on your own writing journey.
Deirdre will also be answering some of your questions on writing in these videos, so do email your questions to writing@monaghancoco.ie and she'll help where she can.
What a Writer's Day Is Really like 
In this first video I talk about what life's really like as a full-time writer. How do you balance all the conflicting demands on your time from writing, to submitting, to building your social media presence and doing the work that pays the rent?
Foraging for Inspiration
Foraging for inspiration is like going on an archaeological dig.
Find out more in this my second video in The Writers Room series, which take you behind the scenes of what life's really like as a writer
Finding Your Voice & When to Submit  
Week 4: How to Live Your Life as a Writer