MONAGHAN COUNTY COUNCIL
EXTINGUISHMENT OF PUBLIC RIGHTS OF WAY,
ROADS ACT 1993
Notice is hereby given that Monaghan County Council in exercise of the powers conferred on it by Section 73 (2) (a)of the Roads Act 1993, has made an Order on the 14th July 2020 extinguishing the Public Rights of Way described in the Schedule hereto:
SCHEDULE
The section of roadbed adjacent to the R188 and R183 at Swann's Cross, Rakeeragh & Dromone East, Co. Monaghan between the lines E-F for a distance of 57 meters shown. A copy of the map is available for viewing here: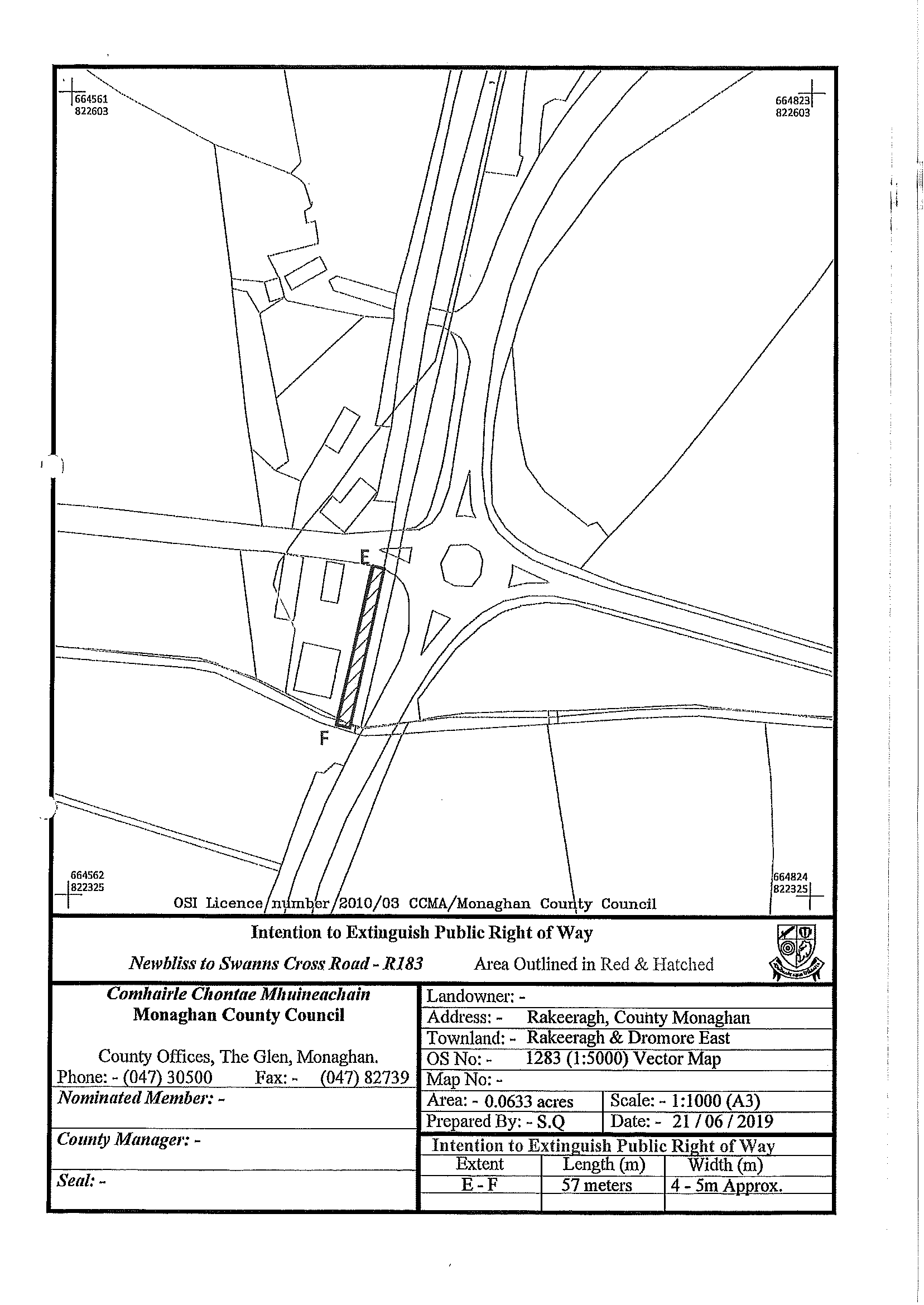 The extinguishment came into effect as and from the date of the making of the order, i.e. 14th July 2020.
Gareth Mc Mahon,
A/Senior Engineer, Transportation.