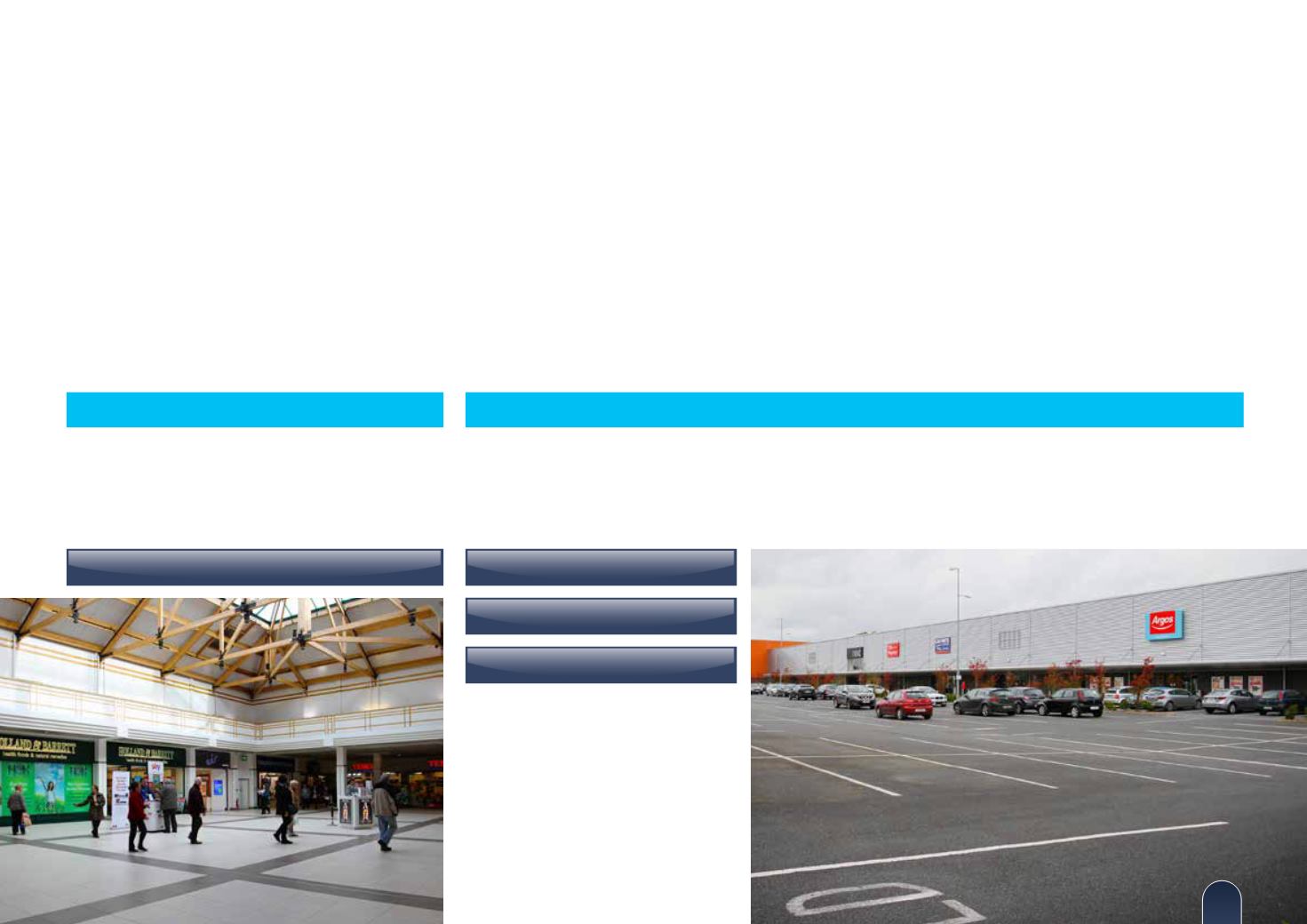 shopping
Monaghan is the County town and the home of retailing in Monaghan with
the largest shopping centre, a vibrant high street shopping scene and
numerous big brand retailers.
The town is particularly noted for its range of fashion boutiques. For information on boutiques in the
town click on to
www.monaghantourism.com/shopping
Monaghan Retail Park
The property is arranged to provide 10 x terraced retail warehouse units which form a self
contained retail park. The units are of steel frame construction set underneath a metal deck roof.
The property benefits from an extensive surface level car park to the front.
For further information on the above click on:
www.monaghanbusiness.com
www.monaghantown.ie
www.monaghanhasit.ie
Monaghan Shopping Centre
Monaghan Shopping Centre has a large
selection of fashion, fashion accessories,
giftware, restaurants, household furnishings,
health & beauty, electrical, flowers, books,
music and sports equipment shops.
www.monaghanshoppingcentre.ie
Monaghan Business Park
Monaghan SHOPPING CENTRE
13