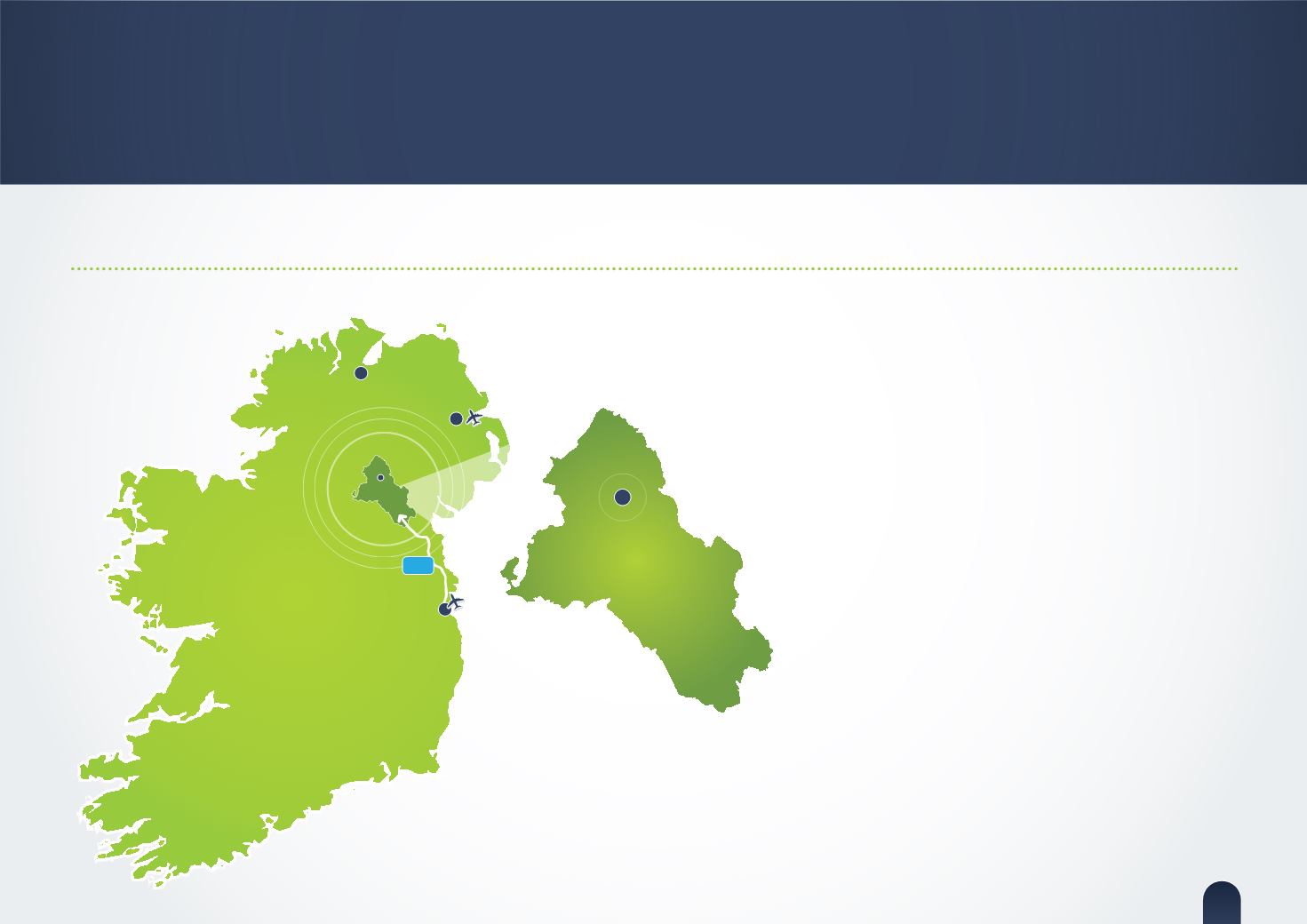 MONAGHAN
DUBLIN
BELFAST
DERRY
M1
MONAGHAN
MONAGHAN
Monaghan Town is the county town
and is ideally located in the North
of the county. It is centrally located
between the cities of Dublin, Belfast
and Derry.
The national routes N2, N12 and N54
all meet at Monaghan town.
The N2 is part of the strategic north-
western radial corridor linking to
the M1 to provide quick journey
times between Dublin and Derry/
Letterkenny. The N12 provides direct
link to Armagh and Belfast in the east
while the N54 links to Enniskillen and
Sligo via Clones.
location
Located between Dublin and Belfast.
1