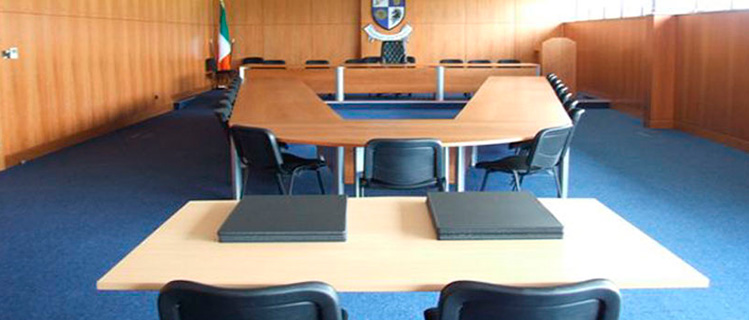 Designated Public Officials
The Regulation of Lobbying legislation is designed to provide information to the public about who is lobbying whom about what.
Section 6(4) of the Regulation of Lobbying Act 2015 requires that on commencement of the Act on 1 September 2015, Monaghan County Council is required to publish a list showing the name, grade and brief details of the role and responsibilities of each "Designated Public Official" of the body.
Designated Public Officials – Monaghan County Council
Eamonn O'Sullivan, Chief Executive
Paul Clifford, Director of Planning, Economic Development and Community Services.
Adge King, Director of Governance and Corporate Affairs.
John Murray, Head of Finance and Director of Housing.
Patricia Monahan, Acting Director of Services, Infrastructure & Operations.
Section (6)(1)(d) of the Act provides that the Members of Monaghan Council are regarded as Designated Public Officials for the purposes of the Act. The following are the current members of Monaghan County Council.
| | | |
| --- | --- | --- |
| Electoral Area | Name of Councillor | Political Party |
| Carrickmacross-Castleblayney | Colm Carthy | Sinn Féin |
| Carrickmacross-Castleblayney | Noel Keelan | Sinn Féin |
| Carrickmacross-Castleblayney | Aidan Campbell | Fine Gael |
| Carrickmacross-Castleblayney | P.J. O'Hanlon | Fianna Fáil |
| Carrickmacross-Castleblayney | Padraig McNally | Fianna Fáil |
| Carrickmacross-Castleblayney | Jackie Crowe | Sinn Féin |
| | | |
| Ballybay-Clones | Séamus Coyle | Fianna Fáil |
| Ballybay-Clones | Eva Humphreys |  Fine Gael |
| Ballybay-Clones | Cathy Bennett | Sinn Féin |
| Ballybay-Clones | Sean Gilliland | Fine Gael |
| Ballybay-Clones | Hugh McElvaney | Fine Gael |
| Ballybay-Clones | Pat Treanor | Sinn Féin |
| | | |
| Monaghan | Brian McKenna | Sinn Féin |
| Monaghan | Seamus Treanor | Non-Party |
| Monaghan | Raymond Aughey | Fianna Fáil |
| Monaghan | David Maxwell | Fine Gael |
| Monaghan | Seán Conlon | Sinn Féin |
| Monaghan | Paudge Connolly | Non-Party |
Further information regarding the legislation and further guidance on the Act is available on the Regulation of Lobbying website at www.lobbying.ie