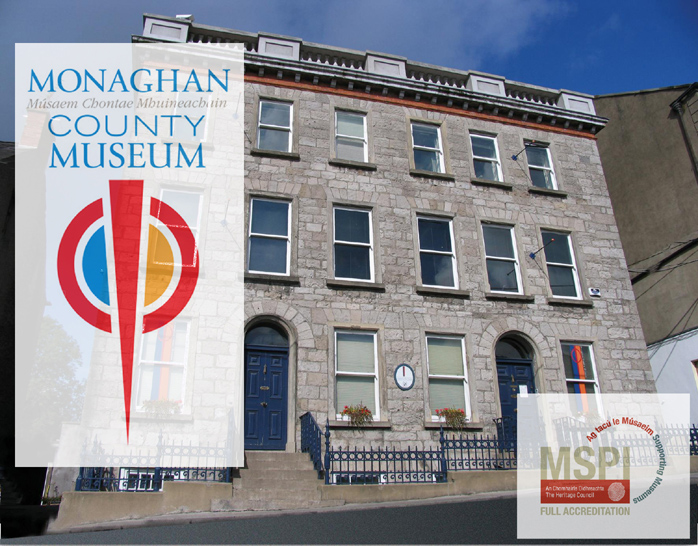 Monaghan County Museum has been serving the people of Monaghan for over 40 years. During which, it has diversified to match the needs of a changing community. This award winning museum has a professional commitment to excellence in caring for and displaying its collection, as well as making that collection as accessible as possible both intellectually and physically.
The museum has a number of outreach exhibitions throughout the county, the museum displays have been recently updated with new accessible exhibits and the museum website and Facebook page both have up to date information on collections and events.
Rossmore Castle Rebuilt
Monaghan County Museum has worked on a cross border basis with Amma Creative Learning Centre in Armagh to bring Rossmore Castle and the Park surrounding it into the virtual world of Minecraft. Rossmore Castle was demolished in 1974 but this new, innovative project has rebuilt the castle through the Microsoft Minecraft game and will allow us to once again walk through it's regal halls as well as exploring the incredible stories that Rossmore Park has to offer. For more information on this new and exciting project watch the video below and follow this link www.ammacentre.org/rossmore
This project was funded through the Creative Ireland programme.
Check out our social media pages:
Facebook: @MonaghanCountyMuseum
Twitter: @museum_county 
YouTube Channel: Monaghan County Museum YouTube Channel
Data Protection
Museum Opportunities and events for children