Press Update from Monaghan County Council re COVID-19 Coronavirus
(Thursday 12 March 2020 – 4.00 p.m.)
Further to Government statement this morning on Covid 19, Monaghan County Council wish to advise that all Public Libraries, the County Museum and The Market House, Monaghan will close to members of the public with effect from close of business today until 29th March.
Other Monaghan County Council services will continue to operate as normal. Public office opening hours remain unchanged.
Monaghan County Council management will continue to monitor the evolving situation and co-ordinate with national and local stakeholders to determine appropriate responses.
Further information on any changes to Monaghan County Council services as a result of Covid 19 will be disseminated on social media, the Northern Standard and Northern Sound.
For accurate and up-to-date information on coronavirus, please consult the Health Service Executive's website at https://www.hse.ie/coronavirus
Advice note regarding COVID-19 issued by Department of Housing, Planning and Local Government with regard to Group Water Schemes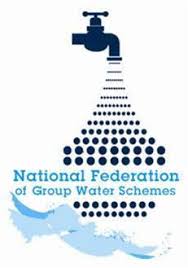 NFGWS advice to group water schemes in light of the continuing spread of COVID-19 coronavirus
This purpose of this advice note is to:
Provide guidance on contingency planning for GWSs to ensure the continuity of supply and prevent further spread of the COVID-19 virus through community transmission,
Highlight that traditional water treatment methods which utilise filtration and disinfection should inactivate COVID-19 virus.
As the number of reported cases of the Coronavirus COVID-19 increases throughout the island of Ireland, Group Water Scheme boards and staff need to make sure that their scheme is properly prepared, that people working on behalf of a scheme are protected, and that necessary precautions are taken to prevent further spread of the virus. This basic guidance note for GWS boards and management aims to help prepare for the management of a scheme in the event of the continued spread of the virus. The note focuses on preventing community transmission, contingency planning for GWS management and protecting your water supply.
Click here to read full article
Irish Water is your new contact for water services

Irish Water is the new national water utility responsible for the delivery of water services to homes and businesses in Ireland. Please contact Irish Water for more information, or to report an issue with:

Water supply
Water quality
Wastewater

The contact details for Irish Water are:
Web: www.water.ie
Twitter: @IrishWater
Telephone: 1800 278 278 
Irish Water, PO Box 860, South City Delivery Office, Cork City, Co. Cork.

Safeguarding your water for your future

Please continue to contact Monaghan County Council for information or issues relating to surface water drainage and flood management.
For all Business Water Services Queries
Irish Water has now taken over direct responsibility for all business water services queries, including customer account management and billing.

> There are no changes to your charges or billing frequency.
> Irish Water will now issue your water services bill.
> From now, please make all payments to Irish Water.
If you have questions about your account or water services, please contact Irish Water.
Web: www.water.ie/business
Twitter: @IWCare
Boards: www.boards.ie/irishwater
Email: business@water.ie
Irish Water, PO Box 448, South City Delivery Office, Cork City, Co. Cork.

General enquires, including billing, payments and customer service

Telephone: 0818 778 778 or + 353 1 707 2827 (9am-5.30pm, Mon-Fri)

Water supply and emergencies
Telephone: 1800 278 278 or + 353 1 707 2828 (24 hours a day, 7 days a week)