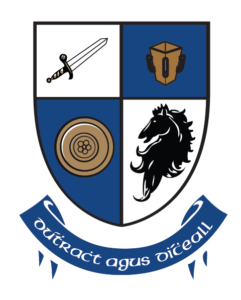 COMHAIRLE CONTAE MHUINEACHÁIN
MONAGHAN COUNTY COUNCIL
Applications are invited from suitably qualified candidates for the position of:
Retained (Part-time) Fire Fighters
in each of the following Fire Stations:-
Castleblayney Fire Station
Clones Fire Station
Monaghan Fire Station
Annual Allowance
0 – 2 years    €8,359
3 – 5 years    €9,289
5 – 10 Years €10,415
10 years +     €11,446
In addition to the above rates per annum fire-fighters can be paid an hourly rate(s) for their attendance at drills, training and attendance at fire-calls.
DAY
 
NIGHT/WEEK-END
 
First Hour
Subsequent

Hour

First Hour
Subsequent

Hour

€44.10
€22.05
€88.20
€44.10
(All rates are subject to review on an ongoing basis)
Applicants must work and reside within a reasonable distance of the relevant Fire Station to allow him/her to respond within the turnout time of 5 minutes.
Applicants will be required to complete a pre-interview assessment to assess their suitability for the post of Retained (Part-time) Fire-fighter
A panel will be set up from which any vacancies may be filled during the year.
 A Candidate Information Booklet including the Terms of Engagement of Retained Fire-fighters and Application Forms are available to download here:
RETAINED PART TIME FIREFIGHTER CANDIDATE INFORMATION BOOKLET (MS WORD)
Retained Fire Fighter Clones – Application form
Retained Fire Fighter Castleblayney Application Form
Retained Fire Fighter Monaghan Application Form
A CAREER AS A RETAINED FIREFIGHTER (PDF)
The application form can be submitted via the recruitment submission link:
or
Emailed to recruitment@monaghancoco.ie
or
Download a hardcopy to Human Resource Management Section
Monaghan County Council, County Offices, The Glen, Monaghan
Closing date for receipt of completed application forms: 
4.00pm. on Friday, 11th March 2022

Monaghan County Council is an Equal Opportunities Employer
Open Nights
Interested Candidates are invited to visit any of the Fire Stations on the following dates between
7.30pm – 9.00pm where they will have an opportunity to meet members of the Fire Brigades:-
Monday 21st February 2022 – Castleblayney Fire Station, Monaghan Road, Castleblayney, A75 KW68
Tuesday 1st March 2022 – Monaghan Fire Station, Annahagh, Monaghan, H18 YW81
Wednesday 2nd March 2022 – Clones Fire Station, 98 Avenue, Clones, H23 V440