Emergency Water Outage Thursday 10th December 2020
Due to a burst main on the N12 Armagh Road at Graham's Hardware Store the following areas will be without supply; Knockaconny, Silver Stream and Lisanore.
Irish Water is currently on site locating and repairing the burst. Water Supply will resume as soon as possible.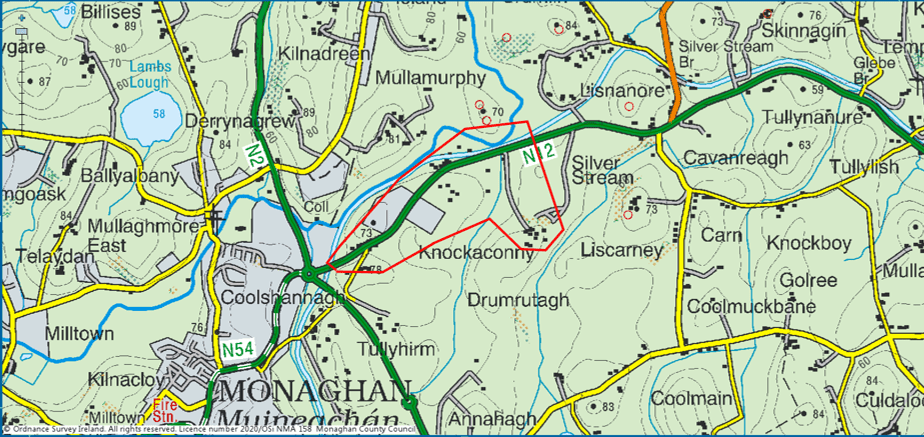 Map of Armagh Road, Monaghan – Area affected by Water Outage outlined in red