Rossmore Forest Park is a popular green space on the edge of Monaghan Town that is enjoyed by locals and visitors alike. Originally managed for forestry by its owners Coillte, it is now also being developed in partnership with the Council for increased leisure and recreation activities, as informed by the Rossmore Forest Park Masterplan.
Yet Rossmore is a special landscape with much heritage significance. Its built and cultural heritage dates back to the Castle and Parkland constructed there by the Rossmore Family in the 18th and 19th centuries and also much further back to Neolithic times as evidenced by archaeological excavations. The natural heritage of the park relates to its river, collection of man-made lakes and mosaic of various woodland habitats.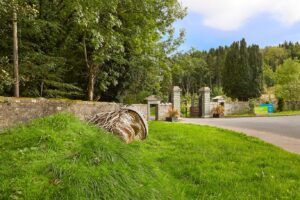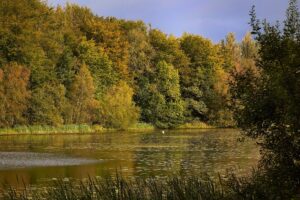 Monaghan County Council has therefore commissioned a Conservation Management Plan to assess the heritage significance of the park and to identify a series of measures by which its heritage can be better conserved, protected and interpreted. These will culminate in a prioritised action plan of projects for implementation as funding becomes available.
Rossmore Conservation Management Plan Revised Draft
Rossmore Site Inventory Action Plan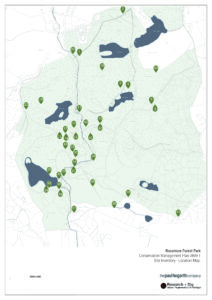 Please forward any comments to Dympna Condra on dcondra@monaghancoco.ie before 24th August 2022.