This year's Music Capital Scheme has now been launched; details are on the Music Network site: www.musicnetwork.ie/whats-on/music-capital-scheme. they have set a deadline of 13th October for submissions
Monaghan is again one of the prioritised counties this year, so along with an information session on the Scheme (whether online or in person), we are also looking at having experts present on certain topics relevant to Award 1 applicants e.g. putting governance structures in place, creating tuition plans, creating audio/video recordings.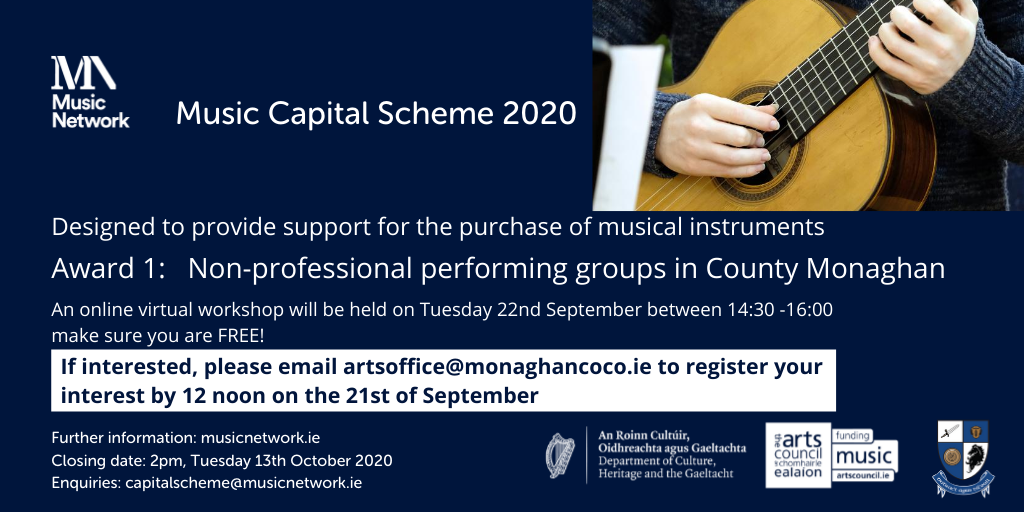 Designed to provide support for the purchase of musical instruments
Award 1: Non-professional performing groups in County Monaghan
An online virtual workshop will be held on Tuesday 22nd September between 14:30 -16:00. Make sure you are FREE!
If interested, please email artsoffice@monaghancoco.ie to register your interest by 12 noon on the 21st of September