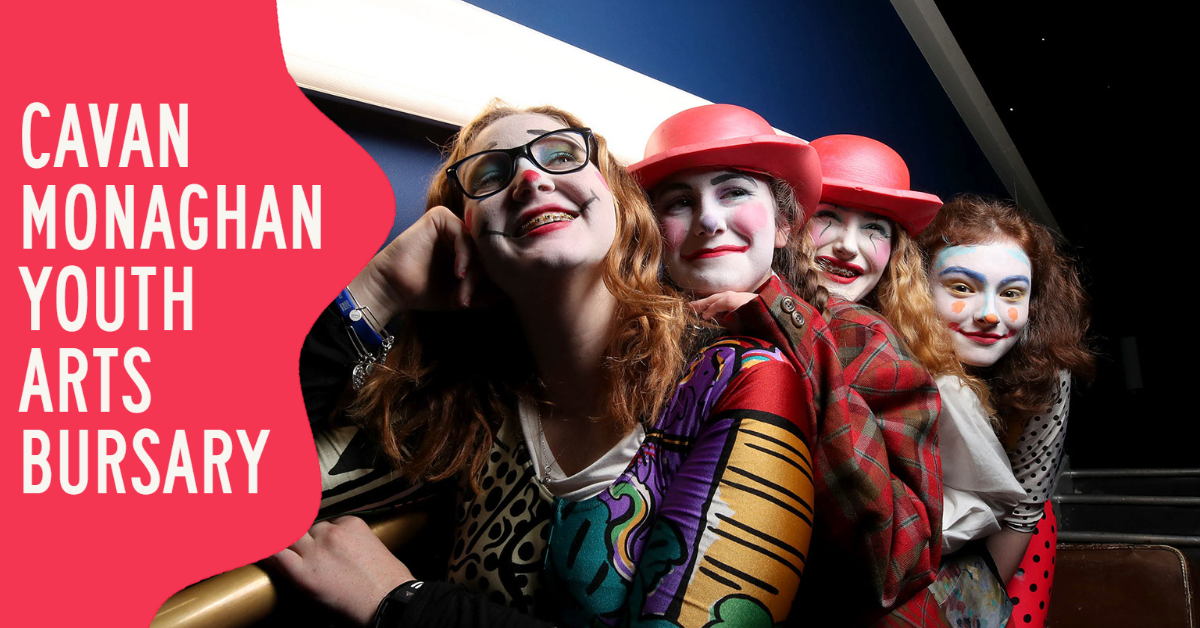 We're delighted to announce that the Cavan Monaghan Youth Arts Bursary 2023 is now open for applications!
The bursary scheme is designed to support young people from Cavan and Monaghan to participate in short youth arts projects in collaboration with a professional artist and within youth work and non-formal education settings. Eight bursaries worth €800 each will be awarded, four to County Cavan and four to County Monaghan.
This bursary scheme hopes to ignite young people's interest in a range of art forms, support them to develop new skills and to encourage them to find their voice through a youth arts process. The scheme also aims to support professional artists to develop their collaborative experiences working with young people and youth workers.
For more information on the bursary, see the attached document or visit our website.
How do I apply?
Complete the short online application form: https://www.youth.ie/articles/cavan-monaghan-youth-arts-bursary-call-for-applications/ and submit your application by Monday, April 24th  at 5pm.
For more information or queries about the application process, contact Rhona Dunnett., National Youth Arts Programme Manager at rhona@nyci.ie
This bursary scheme is funded by Cavan Arts Office Cavan County Council, Monaghan Arts Office Monaghan County Council, Cavan Monaghan Education Training Board Youth Services and the Local Arts and Education Partnership (LAEP) as part of their support for the Cavan Monaghan Youth Arts Hub.