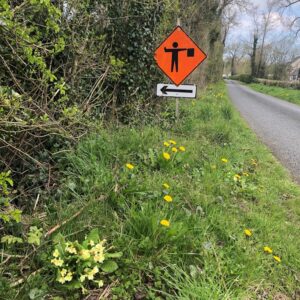 We are holding a webinar on ten years of hedgerows in Monaghan on the 14th October at 8pm.
Tickets available on eventbrite. https://www.eventbrite.ie/e/monaghan-hedgerow-a-decade-of-change-2010-2020-tickets
At the webinar we will provide results from the County Monaghan Hedgerow Survey, which was undertaken during the 2021 summer months. We revisited the sites we originally surveyed in 2010 to get an understanding of environmental trends for this crucial habitat in the county.
The survey is supported by the Heritage Council and Monaghan County Council through the County Heritage Plan funding.