Issued Tuesday, 27 September 2022 – Securing the water supply across County Monaghan remains a top priority for Irish Water as the intensive campaign to drive down leakage and improve the water supply to homes and businesses continues. 
Working in partnership with Monaghan County Council, Irish Water will replace over 200m of old water mains along Market Square and Muckno Street in Castleblaney. These works will provide a more safe and secure water supply for customers, while reducing the high level of leakage and bursts in the area. 
Outlining the benefits of these works Declan Cawley, Irish Water's National Leakage Reduction Programme Regional Lead, explained: "These essential works will benefit customers in the area by replacing ageing water mains with new and improved plastic pipes, which will strengthen and reinforce the water network. The immediate impact of this work will see an improvement to water supply in the area with reduced leakage rates and unplanned interruptions when bursts occur.
"Upon completion, there will be significant improvements in the network performance and levels of customer service in this area in terms of efficiency and security of supply."
The works are scheduled to commence early October along the R181 and L75065 at Market Square and Muckno Street, in Castleblaney town centre and are due for completion in November. Farrans Construction will deliver the project on behalf of Irish Water.
The works will also involve laying new water service connections from the public water main in the road to the front of the customers' property boundaries and connecting it to the customer's water supply.
In order to ensure the safe delivery of works, traffic management will be in place throughout the duration of the works however local access will be maintained at all times. 
Irish Water customers may experience some short-term interruptions to their water supply, but the project team will ensure that customers are given a minimum of 48 hours' notice prior to any planned interruption.
"We understand that this type of work can be inconvenient for local residents and businesses but work crews will make every effort to minimise any disruptions these necessary works cause. We thank the community for their continued co-operation and patience," explained Declan.  
Customers with questions about the project can call Irish Water on 1800 278 278 or contact us on Twitter @IWCare. For further updates please see the Irish Water website www.water.ie
Irish Water is working with local authorities across the country to reduce leakage and provide customers with a more reliable water supply.  Fixing leaks can be complicated but we are making progress. In 2018 the rate of leakage nationally was 46%, by the end of 2021 it was 38% and now we are on track to achieve a national leakage rate of 25% by the end of 2030.
Since 2018, Irish Water has invested more than €500 million to upgrade the underground water network across the country through the delivery of the Leakage Reduction Programme. We are investing a further €250 million every year up to the end of 2030 – fixing leaks and replacing pipes to provide a more reliable water supply.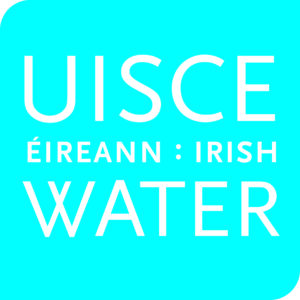 For more information on the Leakage Reduction Programme, please visit www.water.ie/reducingleaks