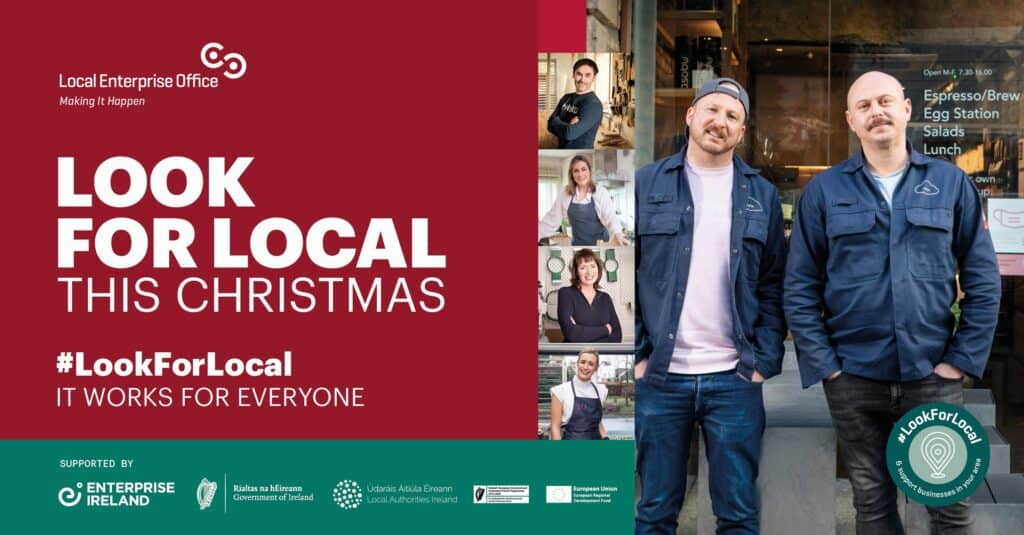 If we all #LookForLocal this Winter, we'll be supporting small businesses, jobs and communities. It works for everyone!
How can you support Look for Local?
When you are out and about this Winter, look for local products, services and experiences that you can avail of.
When you Look for Local the money you spend will benefit several different businesses in that area and every Euro that you give to a local business is an investment in that community.
Find local businesses & their websites in your area on the Local Enterprise Office directory here: https://www.localenterprise.ie/lookforlocal