Comhairle Contae Mhuineacháin
Monaghan County Council
Applications are invited from suitably qualified persons for inclusion on the following panel from which future permanent or temporary vacancies arising during the lifetime of the panels may be filled: –
Assistant Planner
(€39,522 – €62,117)
Starting pay for new entrants will be at the minimum of the scale in accordance with
Circular E.L. 02/2011
Application forms and further details are available to download from www.monaghan.ie
or can be obtained from the:
Human Resource Management Section,
Monaghan County Council,
County Offices,
The Glen,
Monaghan,
Telephone No: 047 73702/73703
E-mail: recruitment@monaghancoco.ie
Shortlisting will take place on the basis of the information provided on the application form and it is expected that given the qualifications and experience of prospective applicants that the shortlisting requirements will be significantly higher than the minimum standard set out.
Closing date for the receipt of completed application forms:
4.00pm on Friday 15th October 2021
Applications must be submitted via the recruitment submission link available on our website www.monaghan.ie under current vacancies.
Monaghan County Council is an Equal Opportunities Employer
Canvassing will automatically disqualify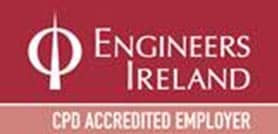 ________________________________________________________________________
Extension of Night Time Temporary Closing of Roads
Monaghan County Council give notice to extend the closure of the following road in County Monaghan as advertised in Irish Independent on Monday 13th September 2021.
Dates of Closure:            Sunday 19th September 2021 – Saturday 25th September 2021
Road Closed:                     N2 Castleblayney Bypass – from the townland of Moy Otra (Clontibret Village) to the townland of Tullyvin (Tullyvin Roundabout). Closure will be implemented on one direction only at any point in time.
Times:                                  10pm – 5am 
To Facilitate:                      Verge Maintenance, Drainage Maintenance, Litter Picking and Response Repairs
Diversion Routes:            Main Diversion via Old N2 (LP3444) at Clontibret Village through
Annayalla Village and Castleblayney Town, then accessing the N2 via the
N53 and vice versa. Diversions will be in place for the duration of the closure.
Every effort will be made to minimise delays.
Gareth McMahon
A/Senior Engineer
Roads and Transportation
16th September 2021
___________________________________________________________________________
MONAGHAN COUNTY COUNCIL
Important Notice to all Landowners and Occupiers of Land
The Roads Act 1993 (Section 70) places a statutory obligation on all landowners/occupiers of land or structures to ensure that roadside structures, trees, shrubs or other vegetation do not present a danger to those using and working on public roads.
Hedge cutting should only take place between the 1st September and 28th February. Landowners should ensure that all debris is removed from the road.
Failure to comply with their obligations could result in Landowners / Occupiers of Land along a public road being prosecuted.
Gareth Mc Mahon,
A/Senior Engineer,
Roads & Transportation
16th September 2021