This Fund is Closed for Applications
Monaghan County Council is committed to supporting local communities to promote, enhance and develop their local area and increase social inclusion activity.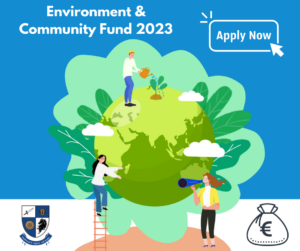 Please note a maximum of one application can be made under each heading, therefore a maximum of two applications in total may be made by any individual group.
Guidelines on criteria and application forms for the Funding Schemes 2023 may be obtained:
By downloading the forms or applying online.
By email to comenv23@monaghancoco.ie
By contacting Environmental Services on 042 – 9661240 for Environmental Funding Scheme
By contacting Community Development on 047 – 73750 for Community Development Scheme
CLOSING DATE FOR RECEIPT OF APPLICATIONS IS 4pm THURSDAY 16th MARCH 2023
LATE APPLICATIONS WILL NOT BE ACCEPTED.