In This Together
The #InThisTogether campaign aims to help everyone in Ireland to stay connected, stay active, and look after their mental health throughout the Covid-19 Emergency.
The Campaign encourages everyone to set a new daily activity which helps them to feel a little healthier or a little happier as we deal with Covid-19. It signposts useful advice to help people of every age group to cope with the ongoing restrictions, whether they are looking after children, dealing with self-isolation or cocooning.
In This Together draws together a huge range of activities that you can pursue in your home or your locality, by yourself or with family members or with friends online. There are ideas and activities for people of all ages.
A full range of supports is available online at gov.ie/together.
Some of the local wellbeing initiatives underway in Monaghan are: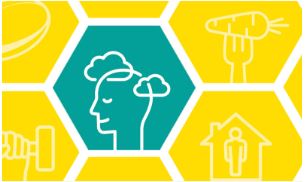 Looking after Your mental health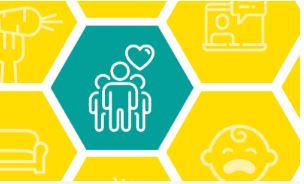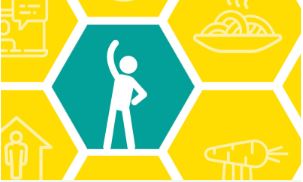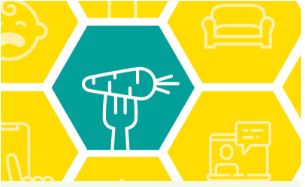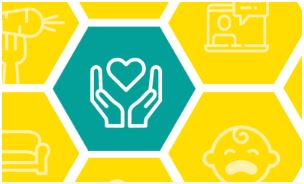 Public Health Measures
As you know, we are seeing some increases in rate of COVID around the country, and as a result, some additional advice and restrictions have been recommended by NPHET and the Government. These measures aim to protect our priorities – caring for vulnerable people and keeping health services open. You can view the national public health measures here.
New COVID-19 TV ad:
The HSE has launched a new TV ad reminding everyone of the steps we can all take to protect ourselves and the people around us from COVID-19. Everyone has been working hard to reduce the spread of the virus but it's important we continue to follow the public health advice. Because COVID-19 is still a problem… and we're all the answer.
New Symptoms & Testing radio ad
The HSE new Symptoms and Testing radio ad went live at the weekend. The ad is a reminder of the symptoms of COVID-19 and the importance of taking action if you have symptoms – to self-isolate and phone your GP. The coronavirus consultation with your GP is free, as is the COVID-19 test. Getting tested quickly for coronavirus and self-isolating when you have symptoms reduces the risk of spread in the community. Listen to the radio ad on Soundcloud.
COVID-19 Schools and Parenting Resources
The HSE and the Department of Health have been supporting the Department of Education with back-to-school advice and guidance for families and schools. This includes a guide to how to approach any symptoms of cold, flu or COVID in children, and what to do next.  Parents can read this information here.
For more information and resources for schools and parents, please see:
www.gov.ie/backtoschool
For more information on protecting your child from COVID-19, please see:
For multi-lingual resources and materials for parents/guardians and for students on returning to school, please see:
https://www.gov.ie/en/publication/0cf46-resources-and-materials-for-parentsguardians-and-for-students-on-returning-to-school-multi-lingual/
COVID-19 Nursing Homes Expert Panel: Final Report
The report contains a range of recommendations aimed at safeguarding the residents in nursing homes over the next 12-18 months and into the longer term. The report can be downloaded here.
Bringing Back the Sleep Routine during COVID-19
Since the start of the COVID-19 pandemic, many families have lost a sense of routine and parents have said that getting this routine right is the key to making a start on improving other unhealthy behaviours. Sleep is the cornerstone to health and wellbeing and its impact on a healthy lifestyle cannot be underestimated. The START campaign has radio and digital advertising live since 20/8/2020. You can find more information on www.makeastart.ie/ or on Twitter @safefood_net #makeastart and on Facebook.
The START campaign is a public health awareness campaign from safefood, the HSE and Healthy Ireland. The campaign promotes these healthy behaviours: minimise intake of foods high in fat, salt and sugar, establish water and milk as routine drinks, give child-sized portions to children, include more fruit and vegetables in their diets, increase physical activity levels, limit screen time and establish good sleep routines.
HSE Approved Guidance for Disability Services
New guidance has been issued by the HSE Disability Services:
Interim Guidance on Conducting Assessments in Disability Services
Guidance to Support the Resumption of Centre-Based Respite Services for people with disabilities
A list of all COVID-19 guidance documents developed to date can be found here.
The following webinar may be of interest to you:
Irish Cancer Prevention Network: Learning from the Past – Planning for the Future
Tuesday, September 8th 2020, 10:00am -12:30pm
Speakers include
Smoking and Cancer Prevention: Dr Fenton Howell
Obesity and Cancer Prevention:  Dr Donal O'Shea
HPV and Cancer Prevention: Dr Abigail Collins
Alcohol and Cancer Prevention: Dr Sheila Gilheany
This webinar should be of interest to those working in the areas of health improvement, policy development, advocacy and research. It is free of charge but registration is required to secure your place
REGISTER HERE