Monaghan County Council is in the process of developing a new Tourism Strategy for the county for the next 5 years which will set out a clearly articulated, refreshed vision for driving sustainable, innovative, resilient and inclusive tourism sector growth in Monaghan.
This Online Survey, facilitated by Monaghan County Council's Tourism Unit, aims to give interested parties an opportunity to provide feedback to the consultancy team commissioned to develop the new Monaghan Tourism Strategy 2023-2028.
At a time of great change and opportunity for Monaghan, this strategy needs your input whether from a service provider, community, visitor, tourism trade or business perspective.
This survey should take about 12-15 minutes to complete. This important part of the consultation process will close on April 30th, 2023. All information provided is private and confidential and will be used only for the purposes of research and analysis to inform the new Monaghan Tourism Strategy.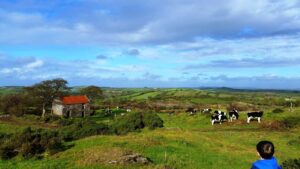 Please click below to commence the survey: