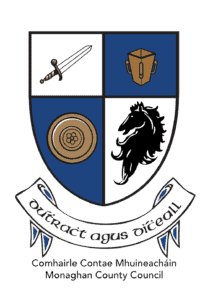 'Outdoor Seating & Accessories for Tourism & Hospitality Business' Scheme
The 'Outdoor Seating & Accessories for Tourism & Hospitality Business' scheme is being delivered in partnership between Fáilte Ireland and Local Authorities across the country. The Scheme will provide funding for individual tourism and hospitality businesses to develop and increase their own outdoor seating capacity for the summer of 2021. This scheme will financially assist and support independent tourism and hospitality business owners to create outdoor dining experiences in a regulated and accessible manner.  Funding under the scheme is only available to existing businesses.
The scheme is open to attractions, hotels, restaurants, cafes, public houses or other tourism and hospitality business establishments where food is sold for consumption on the premises. Eligibility is dependent on commercial rates due in respect of premises having been paid for the period up to 31st December 2019 or a payment plan being in place with the Local Authority.
The scheme will provide for up to 75% of the ex-VAT cost of equipment purchased/installed with a maximum allowable contribution of up to €4,000 per applicant.
Expenditure incurred on upgrades to outdoor dining spaces including but not limited to; tables, chairs, umbrellas, electric heaters, screens/windbreaks, plant stands, wooden platforms, etc. are considered eligible for the scheme. Tables, chairs, or other furniture shall be of robust and stable construction to prevent movement in adverse weather conditions and be agreed with Monaghan County Council. Monaghan County Council has the right to use its discretion in regard to its process and the development of appropriate terms and conditions that are appropriate for our respective streetscapes, businesses etc. All applicants will be required to comply with planning codes, legislative requirements and other compliance requirements.
Expenditure must be incurred between 1st April 2020 and 30th September 2021 and payment will be made by Local Authorities to approved applicants on submission of receipts and photography of furniture in situ.
The scheme is open for applications until 30th of September 2021.
Further information on the 'Outdoor Seating and Accessories for Tourism and Hospitality Scheme' can be found at https://monaghan.ie/outdoor-seating-accessories-for-tourism-hospitality-business-scheme/
Or by emailing:   
                               Dympna Condra
                               Tourism Officer

————————————————————————————————————————————————————————
Temporary Closing of Roads – Emergency Closure
Monaghan County Council hereby gives notice of Emergency Closure in accordance with Section 75 of the Roads Act 1993 & Article 12 of the Roads Regulations 1994 that it will close the following road in the Municipal District of Ballybay-Clones in County Monaghan:
Date & Time:     Monday 10th May 2021 to Friday 28th May 2021
To Facilitate:      Bridge Rehabilitation Works.
Roads Closed: –
L-2241-0 in the townlands of Clonfad/Cornapaste Co. Monaghan
Division Route: –
Traffic wishing to travel on the L-2241 from Laurel Hill Cross Roads will be diverted on to the L-22412, continuing on the L-5546 to Redhill's, then turning right on to the L-1503.
Traffic wishing to travel on to the L-2241 via the L-5545 to Laurel Hill Cross Roads will be diverted by remaining on the L-1503 to Redhill's, then turning left on to the L-5546 and continuing on the L-22412 to Laurel Hill Cross Roads.
All Detours will be signposted to direct the Traffic. (L-5545 and L-2241 Local Access only, no through road on the L-2241 at Laurel Hill Cross Roads).
If you have any queries concerning this Road Closure, please contact the Roads Section, Mtek 2, Knockaconny, Monaghan at 047 30597 or email roads@monaghancoco.ie.
Gareth McMahon
A/Senior Engineer
Roads and Transportation
6th May 2021
————————————————————————————————————————————————————————
Submission on Draft Litter Management Plan 2021-2023.
Monaghan County Council proposes to replace its Litter Management Plan 2018-2020.  A new draft plan has been prepared for the prevention and control of litter within the county, setting out appropriate objectives and activities for the three- year period 2021-2023.
Submissions are invited from members of the public and from voluntary and representative bodies in relation to the proposed plan. The plan is available to view on www.monaghan.ie.  Copies of the plan are also available, free of charge, from the Environmental Services Department, Civic Offices, Carrickmacross, Co. Monaghan, or by contacting 042-9661240.
Submissions and observations on the proposed Draft Litter Management Plan may be made by visiting https://documents.monaghancoco.ie/Forms/LMP2021 up to 5pm on 25th June 2021.
Tá cóip den Dreacht Phlean le fáil as Gaeilge.
Signed Peadar McGuinness, A/Director of Services, Climate Action, Environmental and Water Services Department.
6th May 2021
————————————————————————————————————————————————————————
Establishment of Monaghan Migrant Integration Forum
The County Monaghan Migrant Integration strategy We Belong was launched on November 16th 2020.
The three year strategy sets out Monaghan Local Community Development Committee's plan to ensure the integration of all those who live in County Monaghan. One of the actions within the strategy was for Monaghan Public Participation Network (PPN) and Monaghan Integrated Development (MID) to collaboratively establish a Migrant Integration Forum which will be a community led forum to engage with members of the migrant community and ensure their voice is part of local decision making.
The Migrant Integration Forum wishes to give all members of the migrant community an opportunity to have a safe space to share their concerns and develop key initiatives that will encourage migrants to fully contribute to their communities.
The forum has held its inaugural meeting and this was a very productive meeting. The one key piece of work that emerged as a need, was for the forum to carry out a mapping exercise of what services are currently being provided across the county and where are there gaps. The forum will initially meet every month.
We are looking for new members. We welcome anyone who works with the migrant communities or is a migrant themselves. If you would like to be a member please email Leona Keenan PPN Resource Manager at ppn@monaghancoco.ie or Jacqueline O'Rourke Monaghan Integrated Development at jorourke@midl.ie
As the Monaghan Integration Strategy states, "The vision for Monaghan is one that celebrates the diversity of our communities. A county where everyone who lives, works and visits are valued, respected and supported to fully participate and contribute to their communities.
By being friendly and by being ourselves, you will be making County Monaghan a better place for all".