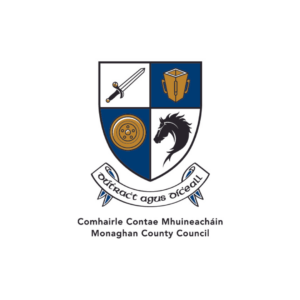 A public meeting of the County Monaghan Joint Policing Committee (JPC) will be held on Thursday, 23 November 2023, from 2pm to 4.30pm in the Rembrandt Suite, Hillgrove Hotel, Monaghan
To honour the United Nations' global 16 Days of Activism Against Violence Against Women campaign, the theme of the public meeting will be 'Improving Women's Safety'.
The agenda will be:
Presentation from An Garda Síochána – Protective Services for Keeping People Safe
Presentation from Monaghan County Council – how Monaghan County Council is working to build safer communities for women in Monaghan
Report from Monaghan PPN – Ideas from Women's Safety Conference, for the consideration of the JPC
Questions* and Suggestions from the Floor
Any Other Business
Assistance will be available for those wishing to sign up to Monaghan Alerts.
Free personal alarm to every attendee.  Information Tables on the day.
The function of a JPC is to serve as a forum for consultations, discussions and recommendations on matters affecting the policing of the local authority's administrative area. Members of the public have the right to make their views known and ask questions. Senior members of An Garda Síochána will be present on the evening to answer questions.
*If you wish to ask a question which requires a detailed response from the Gardai or Council, please submit your question in advance so that a full response can be prepared and will be available to you at the meeting. Questions can be forwarded, in writing, before Thursday, 16 November 2023, to Liz Brannigan, Senior Staff Officer, Corporate Services, Monaghan County Council, Glen Road, Monaghan or by email to lbrannigan@monaghancoco.ie  Alternatively you can call 047-30500.  Questions will be accepted from any person affected by the policing of the area.  Questions must be accompanied by a name, address and contact number.  These details will remain confidential.
Please note that the Joint Policing Committee may not consider matters relating to a specific criminal investigation or prosecution or matters relating to the security of the State.
Carmel O'Hare
Director of Services
07 November 2023