Bathers are advised not to swim at this location due to an increase in levels of bacteria found in a sample taken at the bathing water area at Lough Muckno on the 10th of August 2023.
Samples taken at the Lough Muckno Black Island Point and Lough Muckno Water Sports Area/Castleblayney Outdoor Adventure Centre on the same date did not show exceedances for this parameter, further analysis and investigations are ongoing.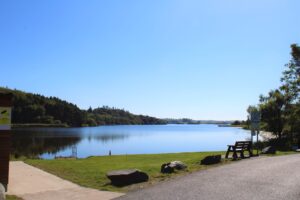 To reduce the risk of illness , users should take the following precautions:
Avoid swallowing or splashing water
Wash your hands before handling food
Avoid swimming with an open cut or wound
Avoid swimming if you are pregnant or have a weakened immune system
Higher levels of bacteria are usually short-lived.
Monaghan County Council have arranged for further samples to be taken.
For further information please contact Environmental Services 042-9661240