Wednesday, 19th July from 4-7pm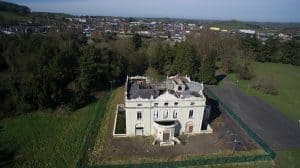 The Lough Muckno site is a significant one, with its historic landscaped parklands and culturally important buildings – in particular, Hope Castle and the Stable Buildings/Annexe that are now in disrepair, having been previously used for a variety of purposes. The broader site also has a well-deserved reputation as a leisure amenity that is much used and appreciated by the local community.
In this context, Monaghan County Council has commissioned CHL Consulting Ltd and Howley Hayes Conservation Architects to assess the potential to redevelop and find sustainable uses for both Hope Castle and the Annexe/Stable Buildings. The work relates only to the named buildings and not to the broader parkland, although the context of the historic landscape will be taken into account as part of the review.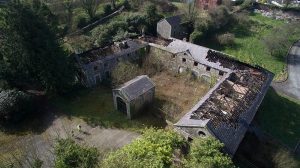 As part of the work, we are inviting you, as members of the local community, to share your opinions with regard to the buildings. If you would like to contribute your ideas to the project, there are two ways in which you can do so. Firstly, the short questionnaire (see below link) can be completed and returned directly to CHL Consultants (contact details are on the form) anytime up to the 4th August 2017.
Alternatively, CHL Consultants in conjunction with Monaghan County Council will be available for an Open Session at the Muckno Gate Lodge on Wednesday, 19th July, between 4.00pm and 7.00pm, where you can drop in, collect a copy of the questionnaire and/or talk to us directly. We appreciate your participation on this important project.
Download Hope Castle Questionnaire (PDF)