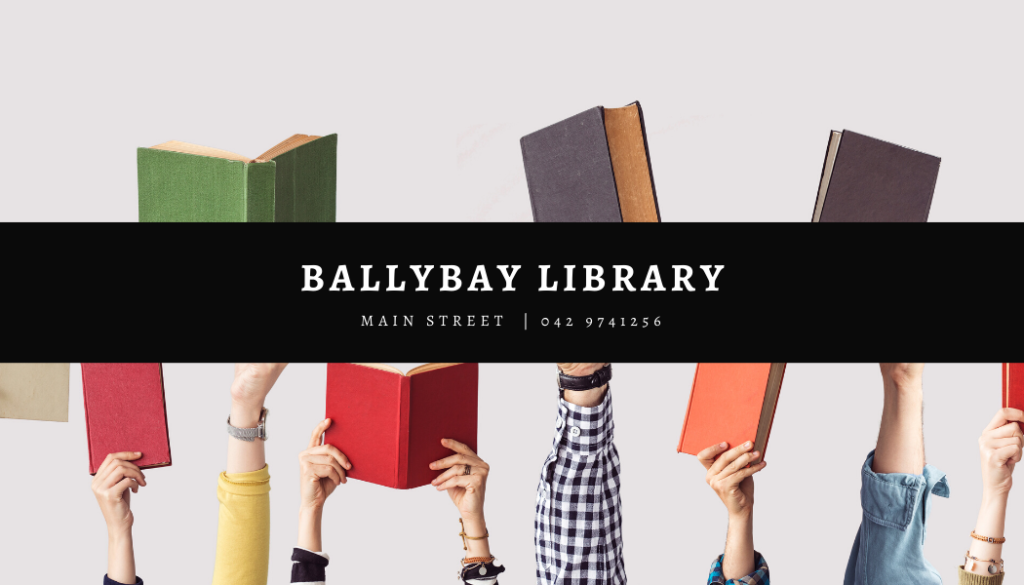 Ballybay Library,
Main Street,
Ballybay,
Co. Monaghan,
A75 TR79
Contact us:
Phone: 042 9741256
Email: ballybaylibrary@monaghancoco.ie
Opening Hours
Monday
2:00pm – 5:00pm

6:00pm – 8:00pm

Tuesday
Closed
Wednesday
11:00am – 1:30pm

2:30pm – 5:00pm

Thursday
2:00pm – 5:00pm

6:00pm – 8:00pm

Friday
11:00am – 1:30pm

2:30pm – 5:00pm
Facilities include: 1 Internet PC, Community Digital Information Screen
Ballybay Library is a small vibrant and friendly service to the community. It is situated in the centre of town with floor space divided equally between Adults and Children.
We offer a wide range of materials for borrowing and provide many other services to both regular library users and those passing through.
We have an extensive selection of books, from best sellers and biographies, to travel guides, sports DIY and gardening books. You can pick up a copy of the Driver Theory Test or learn a language with our many multimedia courses.
We have a huge range of CD's and DVDs that can be borrowed free of charge.
Request & Inter library loan facility – we will always try to get that book you are looking for – if it is located in another library in County Monaghan, we can request it for you. We can also avail of books, especially books for customers studying, from other libraries around the country, through the Libraries Ireland network.  Ask a member of staff for more information on this service.
Free Internet access is available to library members & visitors. The session lasts for 45 minutes, and you are entitled to one session per day. These sessions can be booked in advance by phone.
Pick up a form for passport renewal or for your driving licence.
We also have a copy of the register of electors so you can check if you are registered to vote.
For our younger members there is a great Childrens section carrying a large selection of books for every age range from babies through to teens. We provide graded readers which help develop confidence in younger readers. During the school holidays and Children's Book Festival, we run a range of extra events for children which includes providing story tellers and author visits. There is always a selection of colouring pages, games, toys, jigsaws and activities available for children.
We welcome pre-arranged visits from playgroups, primary and post-primary classes and we are happy to liaise with schools and playgroups. Teachers may avail of our block loan facility to get long term book loans for use in the class room.
In keeping with our service commitment to promote access to all our customers we provide a wide range of stock in a variety of formats including large print books ,talking books on CD and tape.
Renew Your Items Online – Do you know that you can renew your items online regardless of Library opening hours. Ask a member of staff at the desk for more information on this as you will need your pin number to access your library account online.
Don't Forget – It's FREE to join your local library
Friendly staff are always willing to help out as best they can. So feel free to come in and see what's on offer.
So don't delay, visit Ballybay Library today!