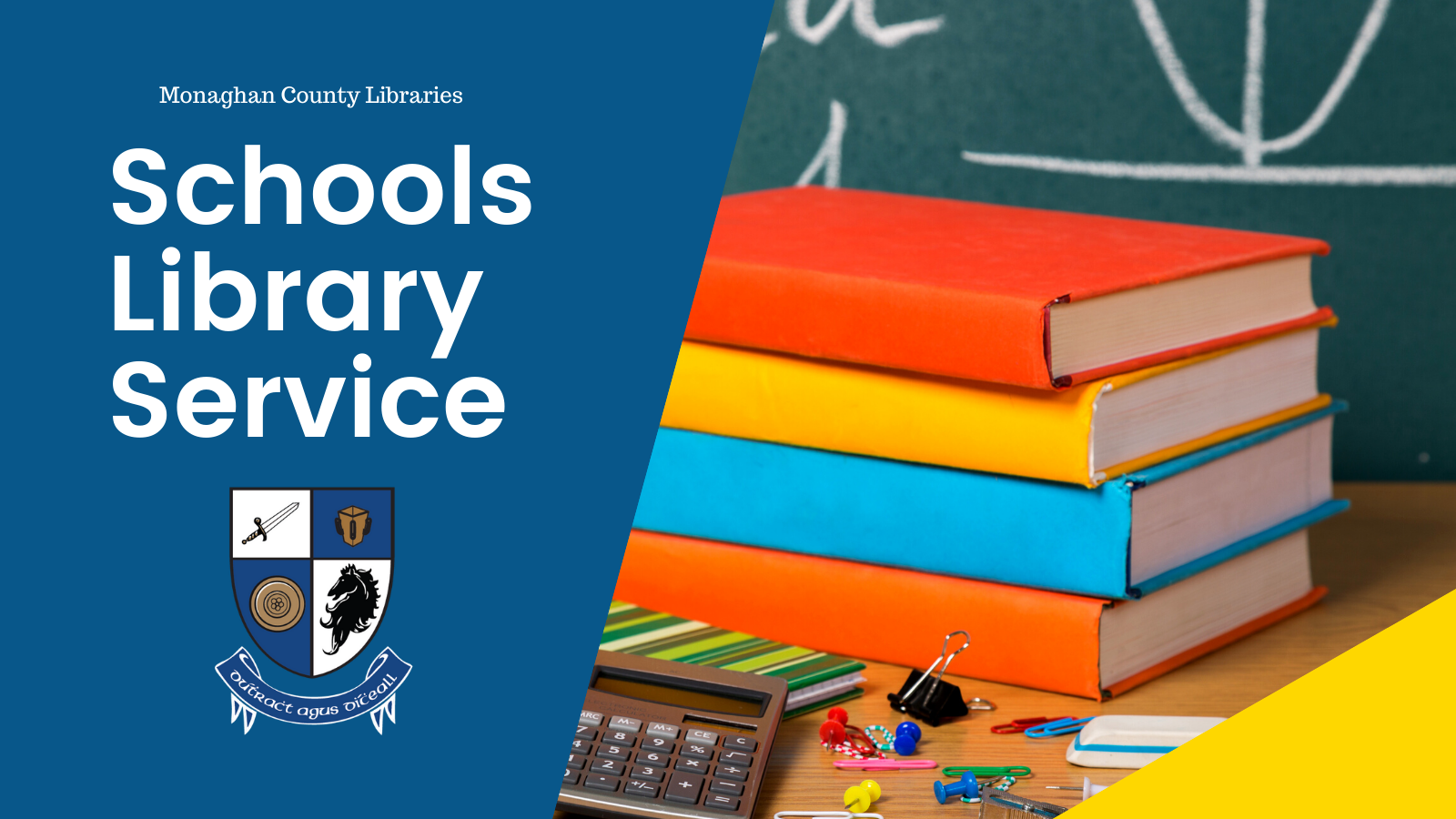 Monaghan County Library Services provides a FREE information and FREE resources to all national in County Monaghan. Currently Monaghan County Library serves 64 national schools.
The School Service is based at Library Headquarters in Clones and it delivers the following services:
Two visits per year to each national school in County Monaghan.
Book Exchange: An extensive range of materials to borrow on each visit including books, large print books, large format books, audio books, DVD's
Class Novels:  We have put together a comprehensive class novel collection which can be borrowed for several weeks.  The lists of titles available can be viewed in the brochure below.  (Click Square Icon for full screen view)
Learning Support and Resource Teachers: A range of special materials to support learning support and resource teachers in national schools i.e. Hi/Lo readers
Teacher Books: A range of titles available to support teachers in their day to day teaching. Topics such as ADHD, Dyslexia, Autism, Bullying, Arts & Crafts, Drama, Music, Sports/Playground activities, Doing Projects.
Request Service: Teachers may request particular titles, authors or subjects through the Schools Librarian. It is advisable to request titles as early as possible for classroom assignments.
Advisory Service: We offer FREE guidance and advice about children's literature, reading and literacy support. We provide advice on reading activities and programmes, recommended reading lists and supports.
Support For Your School Library: We provide advice and expertise on setting up and maintaining a school library.
Talks to Teaches/Parents: We can provide talks to parents and teachers advocating the importance of reading and books.
For more information and enquiries, please contact
Lorna Greenan at Library Headquarters, 98 Avenue, Clones, Co.Monaghan
Email: schools@monaghancoco.ie
Telephone: 047-74709