To join the library simply fill in an application form at any branch library. You can also fill in the form online by following this link: membership form
You will be able to reserve one item straightaway but to borrow something and be able to reserve more items you'll need to collect your library card – just call into any branch, bringing with you proof of your current address and photo ID.
Adults, Pensioners & 3rd Level Students must produce 2 forms of identification:
One must be a recent proof of name & permanent address e.g. utility bill, bank statement (no hand-written letters are accepted).
The second form of identification required is photo ID such as ID card, Drivers License, passport etc.
Children and 2nd level students under 18 years of age will need to get a parent/guardian to go to the library with them as they need to sign a form and show ID giving permission to use the library.
Everyone has FREE membership that must be updated annually.
View our Membership Information Leaflet here.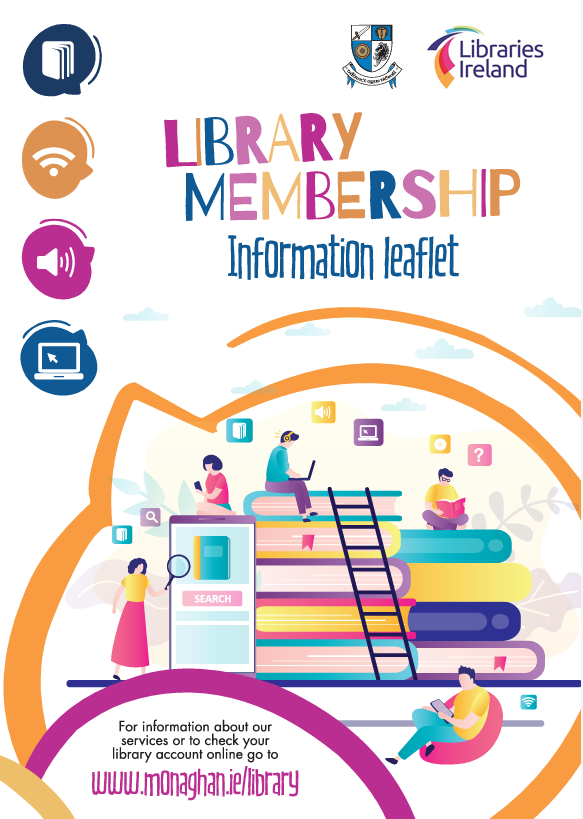 Data Protection:
Library Membership Record – Data Protection Notice
Library Membership Application form – Data Protection Notice