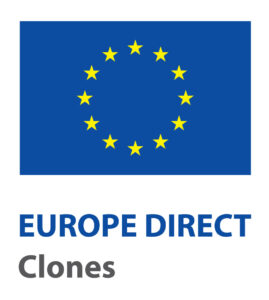 We are delighted to announce that Clones Library we will be home to the Europe Direct Information Centre, (EDIC), for the Cavan/Monaghan/Louth region 2018-2021.
EDIC's give information, advice assistance and answers to questions about the EU and in particular about the rights of EU citizens, the EU's priorities, legislations, policies, programmes and funding opportunities.
You can email us at eudirect@monaghancoco.ie or contact us via Facebook www.facebook.com/EUDirectClones Please give our Facebook page a like for updated EU information).
What services are provided at the Europe Direct Centre in Clones Library?
A selection of free EU publications and brochures covering a wide range of EU related topics.
Free public computers to search for specific information about EU related matters.
Free public telephone where you can call the Europe Direct Citizen's Helpline with queries on any aspect of the EU that are of interest to you: 0080067891011.
We deal with a variety of queries at the Europe Direct Information Centre.  Some examples of typical requests for information include the following:
Enquiries about how to obtain an EU Passport.
Information about legal matters relating to EU legislation.
Requests for information on setting up a business in the EU.
Information about citizen and consumer rights in the EU.
Requests for general documentation on the workings of the EU and its institutions
What to do if your flight gets cancelled.
The implication of the GDPR legislation.