Monaghan County Council
Town and Village Renewal Scheme 2020
Expressions of Interest are being sought for the Town and Village Renewal Scheme 2020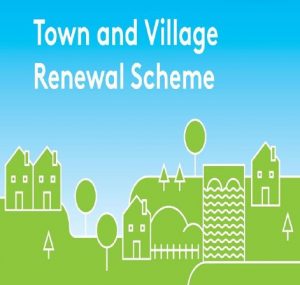 The Town and Village Renewal Scheme 2020 provides funding for rural towns and villages for delivery of projects in 2020 and 2021 with a particular focus on projects that aid the economic and social recovery of towns and villages in response to COVID-19.
Successful proposals will demonstrate close collaboration between communities and business interests in the design and delivery of proposed projects and must have the support of the Local Authority.
An outline of the 2020 Town & Village scheme
Download PDF >>TV Scheme 2020 Outline
The Expression of Interest application form
All interested Town/Village Groups/Community Groups/Development Associations should complete the Expression of Interest form which must be submitted on-line no later than 5pm on Friday 10th July 2020.
It is essential that project promoters consult with the relevant Municipal District Office of Monaghan County Council while preparing an Expression of Interest and prior to its submission.