Details of dogs that have been admitted to Monaghan County Council Dog Pound or have been notified as stray dogs to Monaghan County Council Dog Warden. If you recognise your lost dog or any other dog listed below, please contact the Dog Pound on 087 9634121 or the Dog Warden on 087 6623876 as soon as possible quoting the dog reference number. The Dog Warden can be contacted 8am – 3.30pm Monday to Friday.
The Dog Pound opening hours are 11am – 5pm Monday to Friday. 
Carrick Boarding Kennels – Dog Shelter and Rescue Facebook page
Please Note:
Due to Covid restrictions, visits to the Dog Pound are currently by appointment only – please ring 087-9634121 to arrange your appointment.
Free Microchipping and Registration – When You Buy a Lifetime Dog Licence Priced €140
Contact Monaghan County Council, Tel. 042 – 966 1240
Email dogs@monaghancoco.ie, More details about Lifetime Dog Licences
| | |
| --- | --- |
| Number: | 235 |
| Sex: | Female |
| Description | Boxer / Collie x |
| Status : | Voluntary surrender |
| Found : |   |
| Date:  | 18.8.2022 |
| | |
| --- | --- |
| Number: | 246 |
| Sex: | Male |
| Description | Collie |
| Status : | Stray |
| Found : | Lisdoonan |
| Date:  | 5.9.2022 |
| | |
| --- | --- |
| Number: | 248 |
| Sex: | Female |
| Description | Collie |
| Status : | Voluntary Shower  |
| Found : |   |
| Date:  | 7.9.22 |
| | |
| --- | --- |
| Number: | 250 |
| Sex: | Male |
| Description | Collie |
| Status : | Voluntary surrender |
| Found : |   |
| Date:  | 7.9.2022 |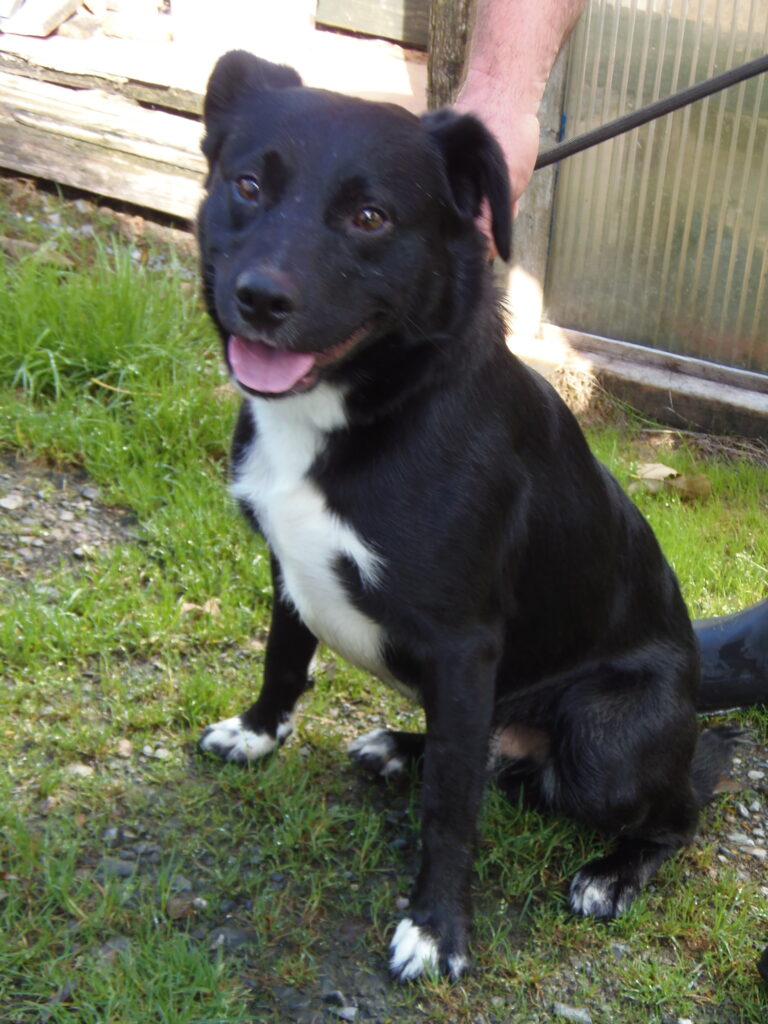 | | |
| --- | --- |
| Number: | 251 |
| Sex: | Male |
| Description | Collie mix  |
| Status : | Stray |
| Found : | Castleblayney |
| Date:  | 9.9.22 |
| | |
| --- | --- |
| Number: | 252 |
| Sex: | Female |
| Description | Staffordshire Bull Terrier |
| Status : | Stray |
| Found : | Castleblayney |
| Date:  | 9.9.22 |
| | |
| --- | --- |
| Number: | 253 |
| Sex: | Female |
| Description | Collie mix  |
| Status : | Stray |
| Found : | Castleblayney |
| Date:  | 9.9.22 |
| | |
| --- | --- |
| Number: | 254 |
| Sex: | Female |
| Description | Collie x |
| Status : | Stray |
| Found : | Castleblayney |
| Date:  | 9.9.22 |
| | |
| --- | --- |
| Number: | 255 |
| Sex: | Male |
| Description | Rotweiller |
| Status : | Stray |
| Found : | Shercock |
| Date:  | 9.9.22 |
| | |
| --- | --- |
| Number: | 256 |
| Sex: | Male |
| Description | Collie |
| Status : | Stray |
| Found : | Loughmourne |
| Date:  | 12.9.22 |
| | |
| --- | --- |
| Number: | 257 |
| Sex: | Female |
| Description | Collie |
| Status : | Stray |
| Found : | Loughmourne |
| Date:  | 12.9.22 |
| | |
| --- | --- |
| Number: | 258 |
| Sex: | Male |
| Description | Terrier x |
| Status : | Stray |
| Found : | Scotstown |
| Date:  | 12.9.22 |
| | |
| --- | --- |
| Number: | 259 |
| Sex: | Male |
| Description | Labrador x |
| Status : | Stray |
| Found : | Monaghan Town |
| Date:  | 13.9.22 |
| | |
| --- | --- |
| Number: | 263 |
| Sex: | Female |
| Description | Terrier / Collie x |
| Status : | Stray |
| Found : | Ballinode |
| Date:  | 13.9.22 |
| | |
| --- | --- |
| Number: | 264 |
| Sex: | Female |
| Description | Terrier / Collie x |
| Status : | Stray |
| Found : | Ballinode |
| Date:  | 13.9.22 |
| | |
| --- | --- |
| Number: | 265 |
| Sex: | Female |
| Description | Mixed breed |
| Status : | Stray |
| Found : | Clones |
| Date:  | 16.9.22 |
| | |
| --- | --- |
| Number: | 266 |
| Sex: | Male |
| Description | Collie |
| Status : | Voluntary Surrender  |
| Found : |   |
| Date:  | 19.9.22 |
| | |
| --- | --- |
| Number: | 267 |
| Sex: | Male |
| Description | Collie |
| Status : | Voluntary Surrender  |
| Found : |   |
| Date:  | 19.9.22 |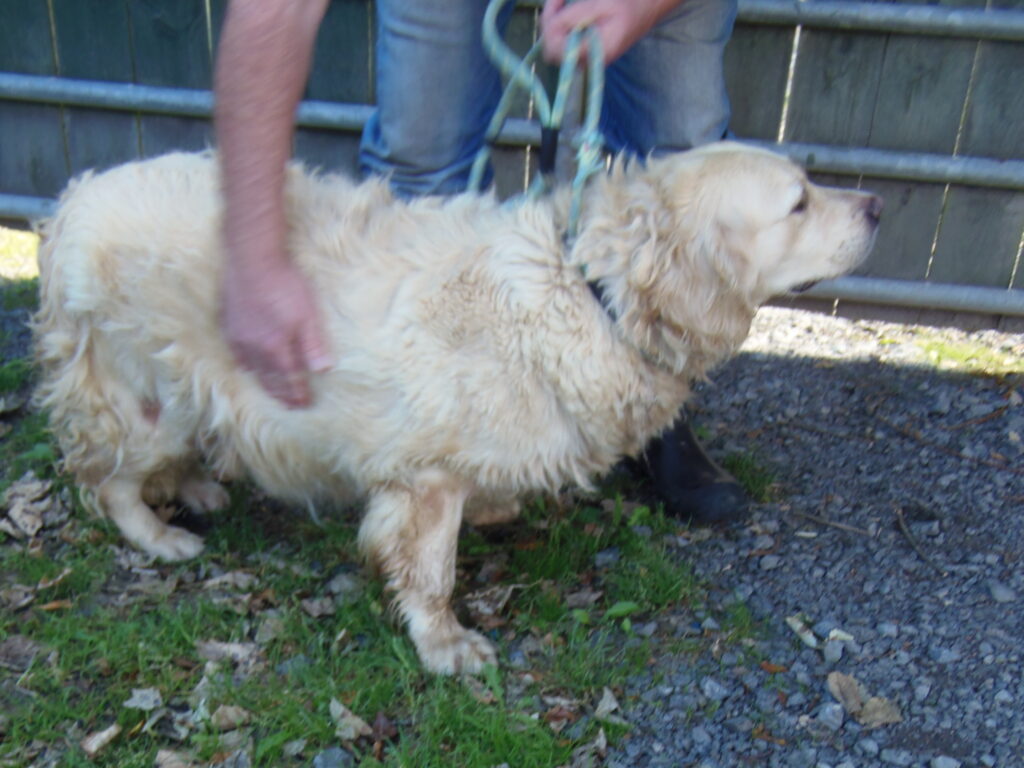 | | |
| --- | --- |
| Number: | 268 |
| Sex: | Female |
| Description |  Retriever |
| Status : | Stray |
| Found : |  Clones |
| Date:  | 20.9.22 |
| | |
| --- | --- |
| Number: | 269 |
| Sex: | Female |
| Description | Terrier |
| Status : | Stray |
| Found : | Monaghan Town |
| Date:  | 20.9.22 |
| | |
| --- | --- |
| Number: | 270 |
| Sex: | Female |
| Description | Spaniel / Pointer x |
| Status : | Voluntary surrender |
| Found : |   |
| Date:  | 22.9.22 |
| | |
| --- | --- |
| Number: | 271 |
| Sex: | Male  |
| Description | Bearded Collie |
| Status : | Stray |
| Found : | Monaghan Town |
| Date:  | 22.9.22 |
| | |
| --- | --- |
| Number: | 272 |
| Sex: | Male |
| Description | German Shepard  |
| Status : | Stray |
| Found : | Monaghan  |
| Date:  | 22.9.22 |
| | |
| --- | --- |
| Number: | 273 |
| Sex: | Male |
| Description | Terrier |
| Status : | Voluntary surrender |
| Found : |   |
| Date:  | 23.9.22 |
| | |
| --- | --- |
| Number: | 274 |
| Sex: | Female  |
| Description | Terrier |
| Status : | Voluntary surrender |
| Found : |   |
| Date:  | 24.9.2022 |
| | |
| --- | --- |
| Number: | 275 |
| Sex: | Male   |
| Description | Terrier  |
| Status : | Stray |
| Found : | TyHolland  |
| Date:  | 24.9.2022 |