Monaghan County Council is working in association with Transport Infrastructure Ireland (TII) and Department for Infrastructure NI (Roads) to develop a scheme to upgrade the Ballynacarry Bridge of the N53/A37 Castleblayney – Dundalk Road.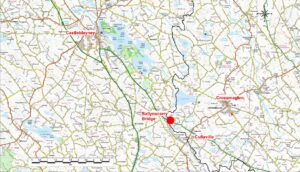 Figure 1 Ballynacarry Bridge location on N53/A37 route
In April 2022, Monaghan County Council appointed Arup as Technical Consultants for the delivery of the N53/A37 Ballynacarry Bridge Replacement Scheme. The N53/ A37 roadway links the towns of Castleblayney and Dundalk, passing through the counties of Monaghan, Armagh, and Louth. This cross-border National Road provides connectivity between Co. Monaghan and Dundalk, Co. Louth, the nearest "Gateway" town. The route also provides the most direct route to link to the M1 from north Monaghan and, on a wider scale, it is a strategic east-west route linking western counties and the north midlands to the Dundalk/Newry area.
The Ballynacarry Bridge Scheme proposes to address geometry and safety issues at the bridge, which is located on the border with Northern Ireland, on the N53 National Secondary route.
The principal issues with the N53 Ballynacarry Bridge are as follows:
Substandard carriageway width;
Substandard horizontal and vertical alignment;
Limited forward visibility;
Substandard stopping sight distance;
No hard shoulders/ hard strips on the carriageway
As well as improving the bridge geometry issues, the project will also achieve the following objectives:
Improved connectivity between the Republic of Ireland and Northern Ireland on this important national border link road;
Improved promotion of economic development and accessibility for the entire region;
Improved road safety;
Reduced journey times between Monaghan and Dundalk /M1.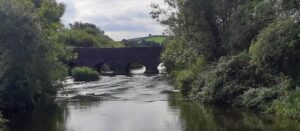 Figure 2 Ballynacarry Bridge crossing the River Fane