Thursday, 19 January 2023 –Uisce Éireann is looking forward to a busy year ahead in County Monaghan by building on the programme of water improvement works successfully completed over the last 12 months. The utility is proud to have delivered several projects across County Monaghan to provide a more reliable water supply, improve water quality to hundreds of homes and reduce high levels of leakage.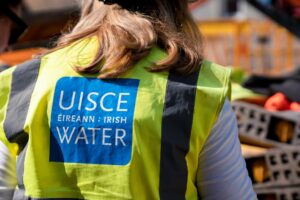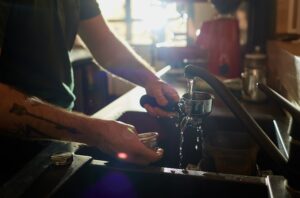 Most recently, Uisce Éireann working in partnership with Monaghan County Council, has replaced the old and damaged water mains along Market Square and Muckno Street in Castleblaney. These works will now provide a more safe and secure water supply for homes and businesses in the town, while reducing the high level of leakage and bursts in the area.
Outlining the benefits of the works, Uisce Éireann's National Leakage Reduction Programme Regional Lead, Declan Cawley said completion of the works in Castleblayney town is another step in improving Monaghan's water network.
"The importance of replacing such ageing and damaged water mains cannot be underestimated. The works will significantly reduce the instances of bursts, eliminate existing leaks and reduce the amount of clean drinking water lost to leakage.
"The new water mains and service connections will help conserve this precious resource and improve levels of services for homes and businesses in the area now and into the future."
In thanking the public for their cooperation and patience, Declan added: 
"Residents in Castleblayney will have noticed an immediate improvement in their water supply as a result of the programme of works undertaken.  We thank the locals for their patience and cooperation. We have made great progress, but we're not finished yet. Together with Monaghan County Council we will continue to look at ways to supply smarter and reduce leakage across the county."
Since 2018, Uisce Éireann has invested more than €500 million to upgrade the underground water network across the country through the delivery of the national Leakage Reduction Programme. We are investing a further €250 million every year up to the end of 2030 – fixing leaks and replacing pipes to provide a more reliable water supply.
For more information on the national Leakage Reduction Programme please visit www.water.ie/reducingleaks