Monaghan County Council
Environmental Services Funding Scheme 2021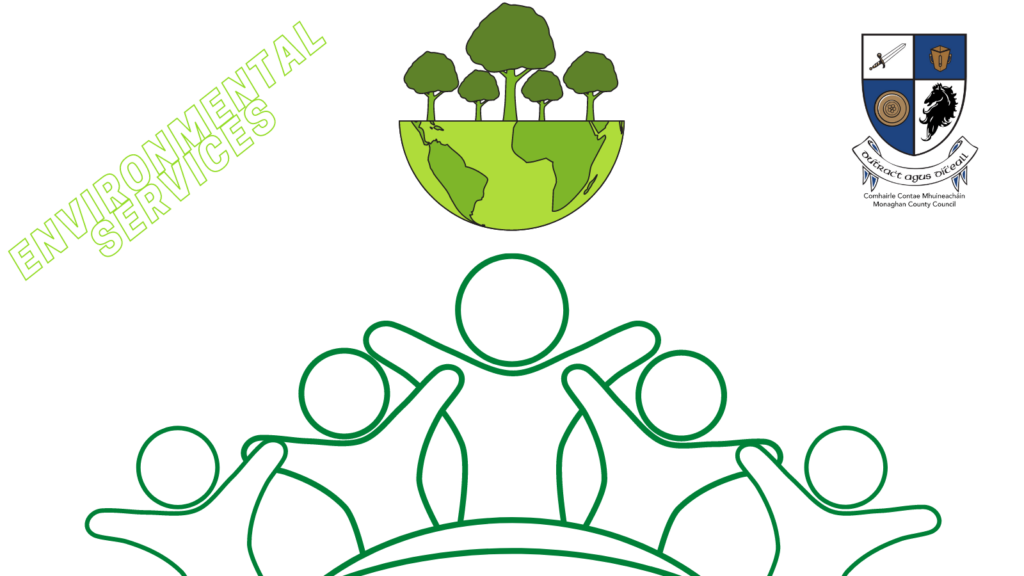 Monaghan County Council is committed to supporting local communities to promote, enhance and develop their local area. This commitment is supported by the annual Environmental Funding Scheme.
We are now inviting applications for the 2021 funding scheme.
Please note this funding is only for Environmental related projects.
Funding is available for the following only:
Guidelines on criteria and application forms for the Environmental Services Funding Scheme 2021 can be requested:
Environment Fund Application Form 2021 (MS Word)
Environment Grant Scheme Guidelines 2021 (MS Word)
Supplier Set Up 2021 (MS Word)
Additional Information
For information on specific projects and eligibility please contact Sharon Finnegan, Environmental Awareness Officer – 042 9661240 or environmentfund@monaghancoco.ie
CLOSING DATE FOR RECEIPT OF APPLICATIONS IS FRIDAY 11th JUNE 2021.
LATE APPLICATIONS WILL NOT BE ACCEPTED.