Monaghan Women's Assembly was established on March 8th, 2021. The aim of Monaghan Women's Assembly is to bring the voice of local women into local government in County Monaghan.  The Monaghan Women's Assembly will provide a platform for local women to raise and discuss issues that impact on their lives with the members of Monaghan County Council, and to ensure gender equality is embedded in the policy and practices of the local authority in the future.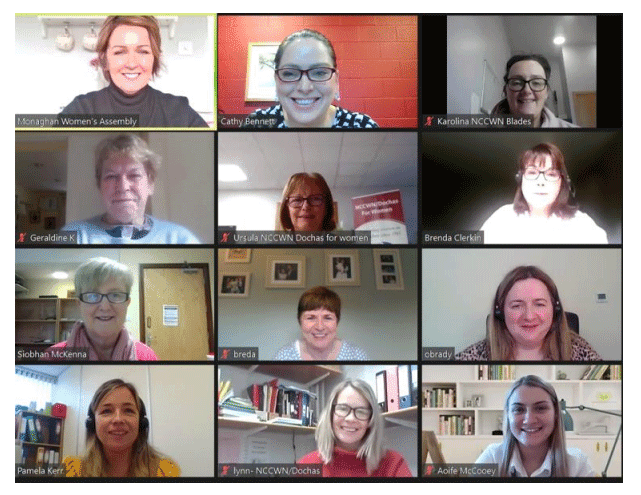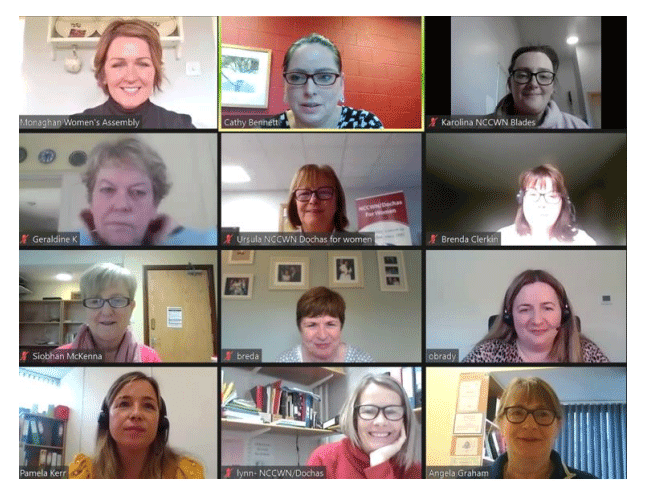 In a short time, the MWA has been very successful and following a very extensive consultation process published a comprehensive report "Women Experiences Living Through Covid 19". This report documented the experiences of women across County Monaghan of life through Covid 19 for women. The report highlights areas for consideration by local and national government for a post COVID 19 society.
An Executive Committee has been established and the photos attached are from our most recent meeting. We want more women to get involved and are now opening up a registration process that is free and open to all women who want to be a part of a future where women are involved in the decision making process on matters that affect them.
To register to be a member email lmcdonal@monaghancoco.ie for the registration form.