Here you will find some additional information about the Online Services and how to use them.
Borrow Box: Ebooks & E-Audio Books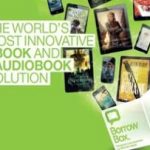 BorrowBox is the portal for our new Ebooks and e-Audio Books collection. You can also download the Borrow Box App for your Smartphone or Tablet computer through the Google Play store or the Apple App Store. If you have a Kindle Fire Tablet please follow the installation instructions available at http://www.borrowbox.com/kindlefire/install/
Go to Borrowbox or Open your App.
You will need to select your Library (Monaghan County Council Library Service)
You will then be asked for:
6 digit Library Card number located under the Barcode at the back of your Library Card
Your Password. This is your Library PIN number. If you havent been given a PIN number for your card, please contact your local library. (It's the same PIN number you use to access the Public PC's or Library WiFi network)
An email address. ‌
You can start browsing straight away.
Decide if you want to search for Ebooks or E-Audio Books.
How to download an Audio Book From Borrowbox (PDF)
How To Download an Ebook (PDF)
**The Borrowbox App is available to download through the Play store or App Store**
If you are having trouble reading your ebook on a Microsoft Device, please have a look at this Step-by-Step tutorial. 
Universal Class – 500+ Online Courses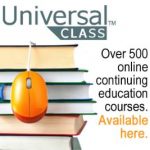 Universal Class is a self-paced forum for Online Learning. The courses are not just tutorials; they are real. They include lessons, exams, assignments, discussion boards and an instructor to help you master the learning outcomes. The Courses are not FETAC accredited but could act as a useful springboard to prepare you for a return to study, or perhaps to support a course you are currently undertaking.
To start an Online course you will need:
Your 6 Digit Library Card Number
An email address
Complete a short registration process
Once you have completed the registration process an email will be sent to the email address which you supplied. You will need to click on the link sent within this email to Verify your account. Your email address MUST be verified before you can begin a course.
The complete list of courses are available to view here: Universal Class Complete Course listings 2015 (PDF)
Once you have selected the Course you would like to take, click the 'Join this Couse' green button beside the course details and follow the complete step-by-step instructions.